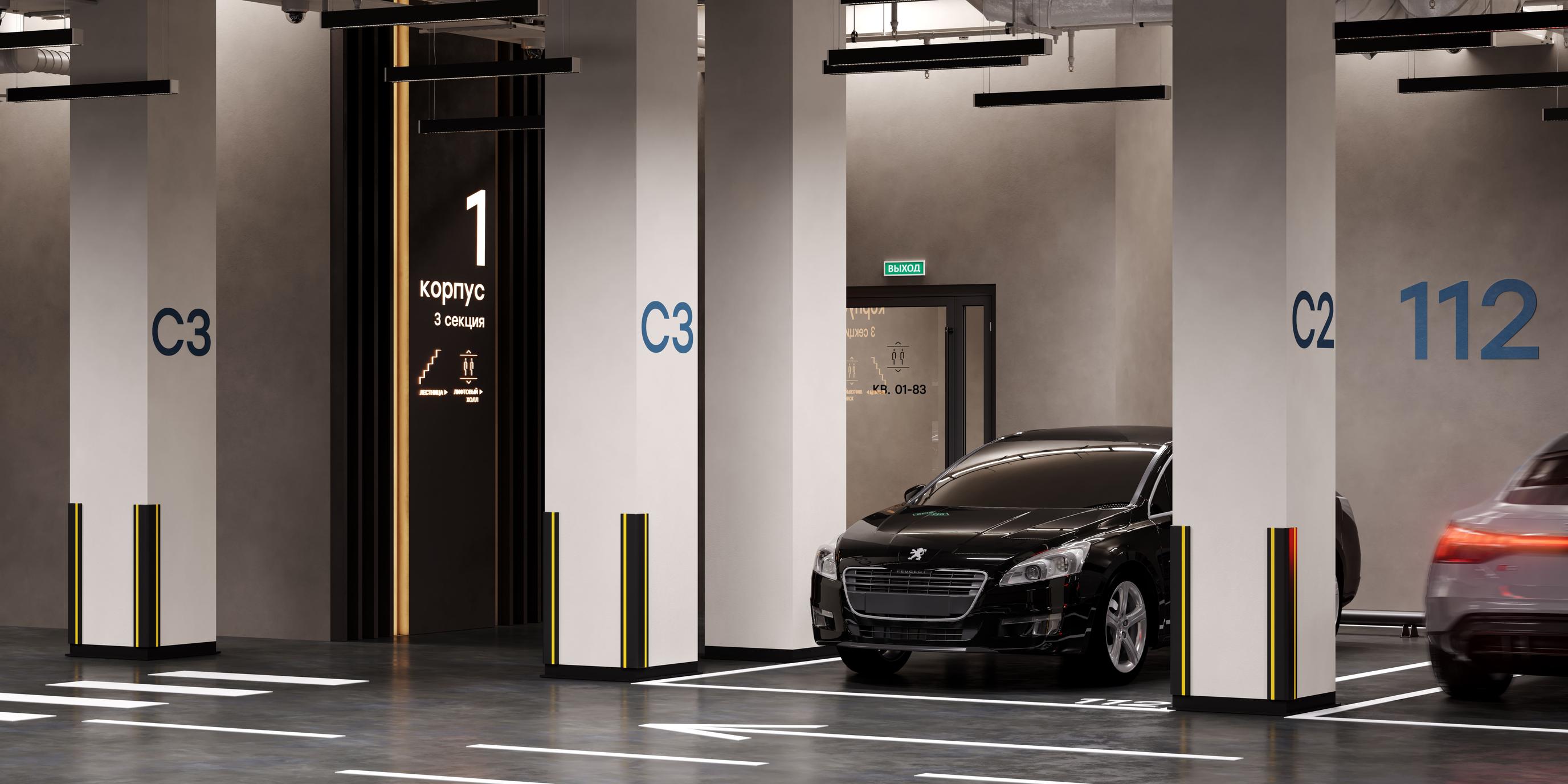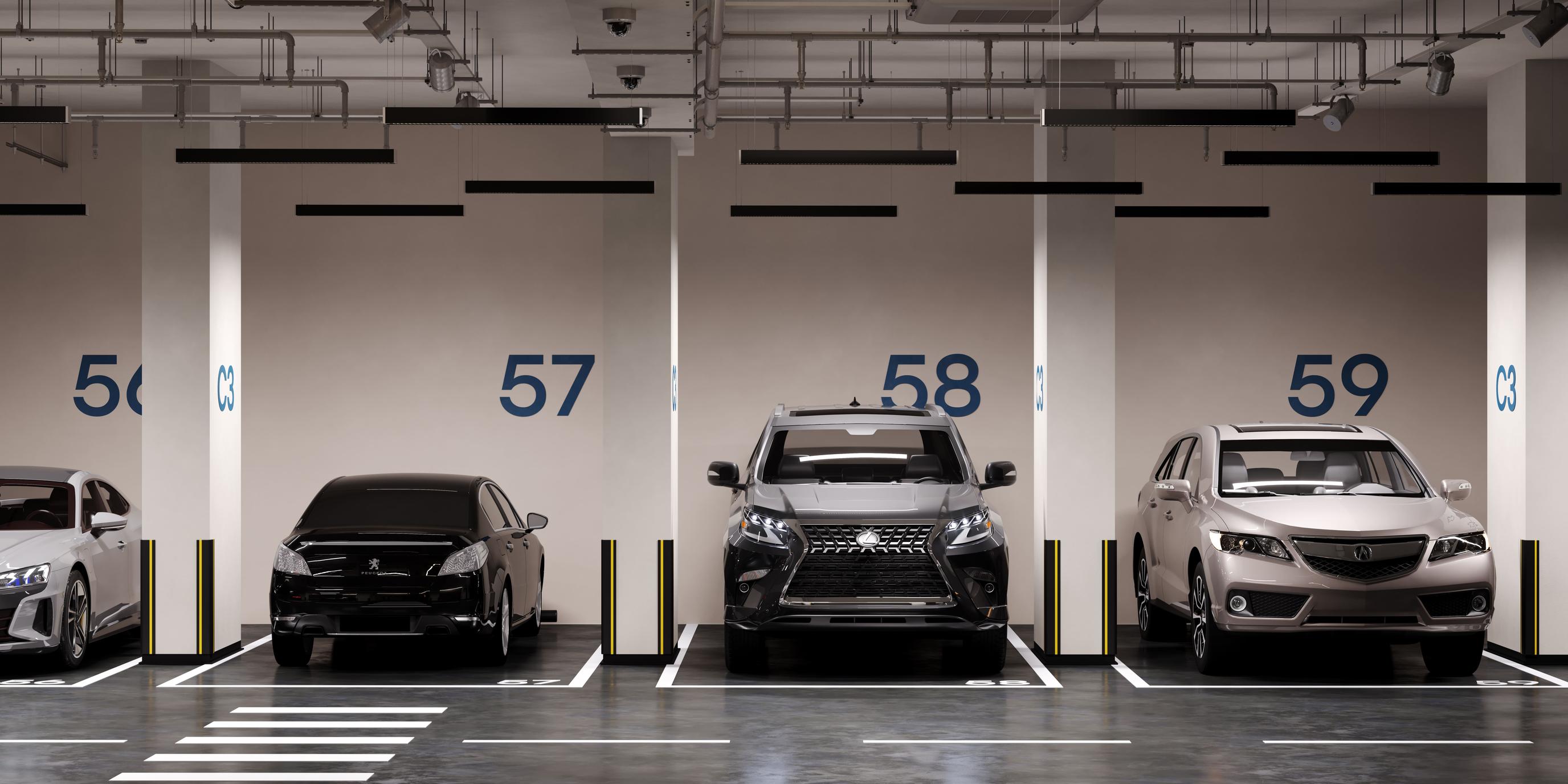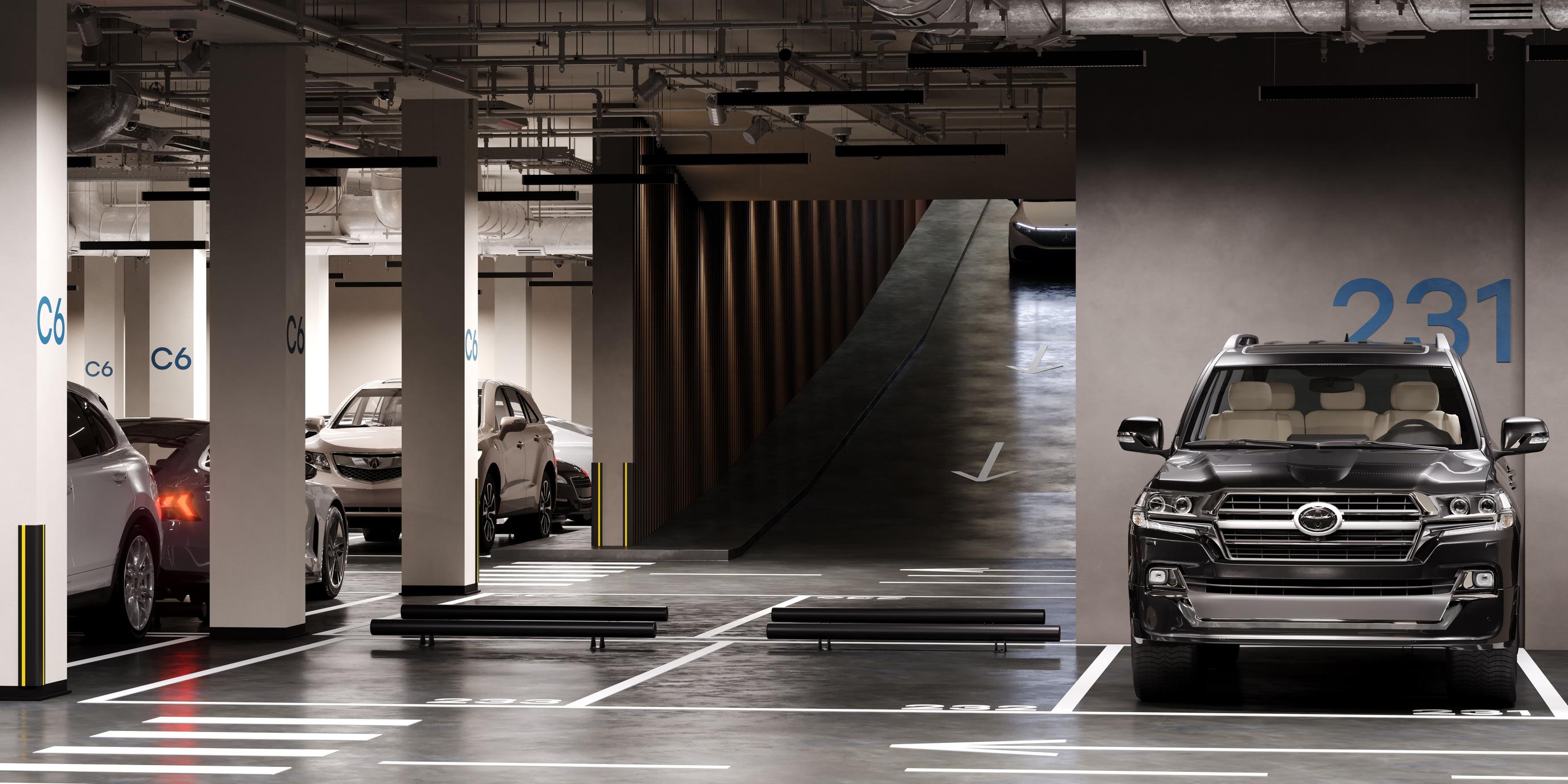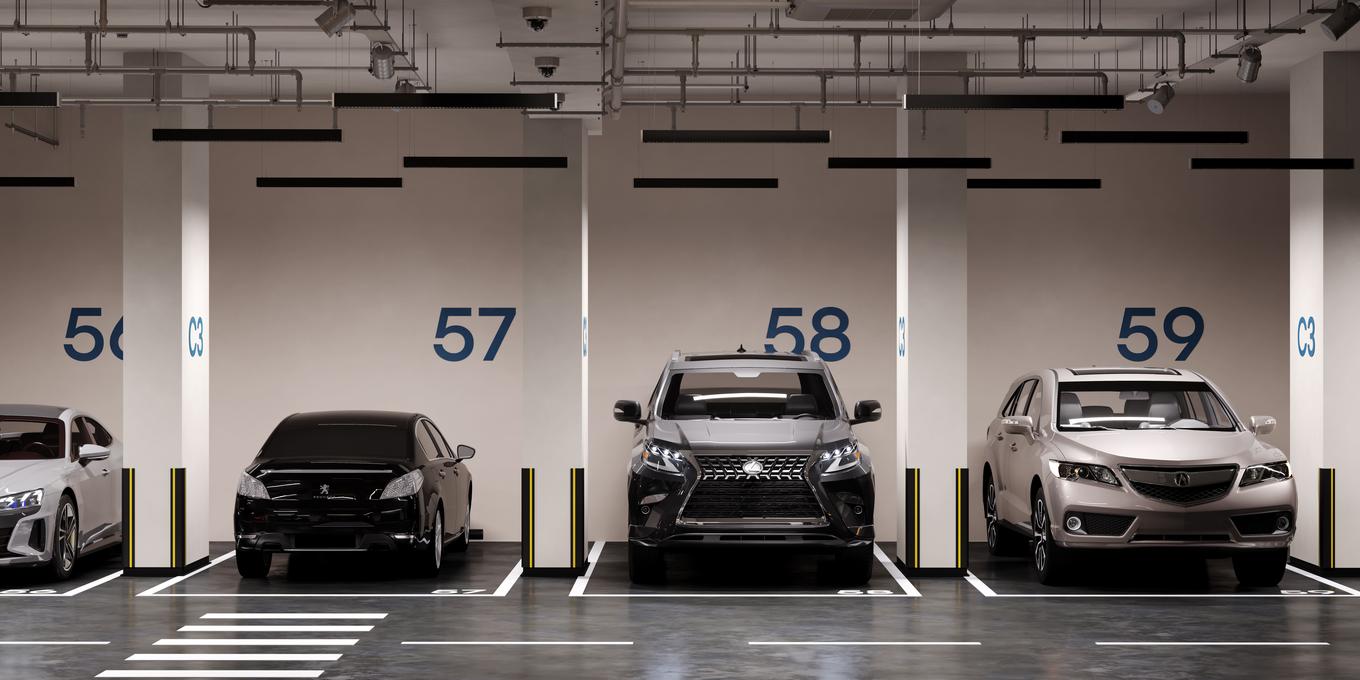 Car spaces for electric cars with charging
For car owners, we've designed the underground heated parking lot, where you can go down in an elevator directly from your storey.
In the cold period, constant temperature is maintained in the parking lot for 295 cars, so that you don't have to spend extra time on heating up the car. The parking lot and navigation elements are designed under a custom project within the single concept of the Balcon studio, which is famous for its exquisite modern solutions in interior organization. Stylistically it is combined with the decoration of the first storey halls, visually forming a single striking image.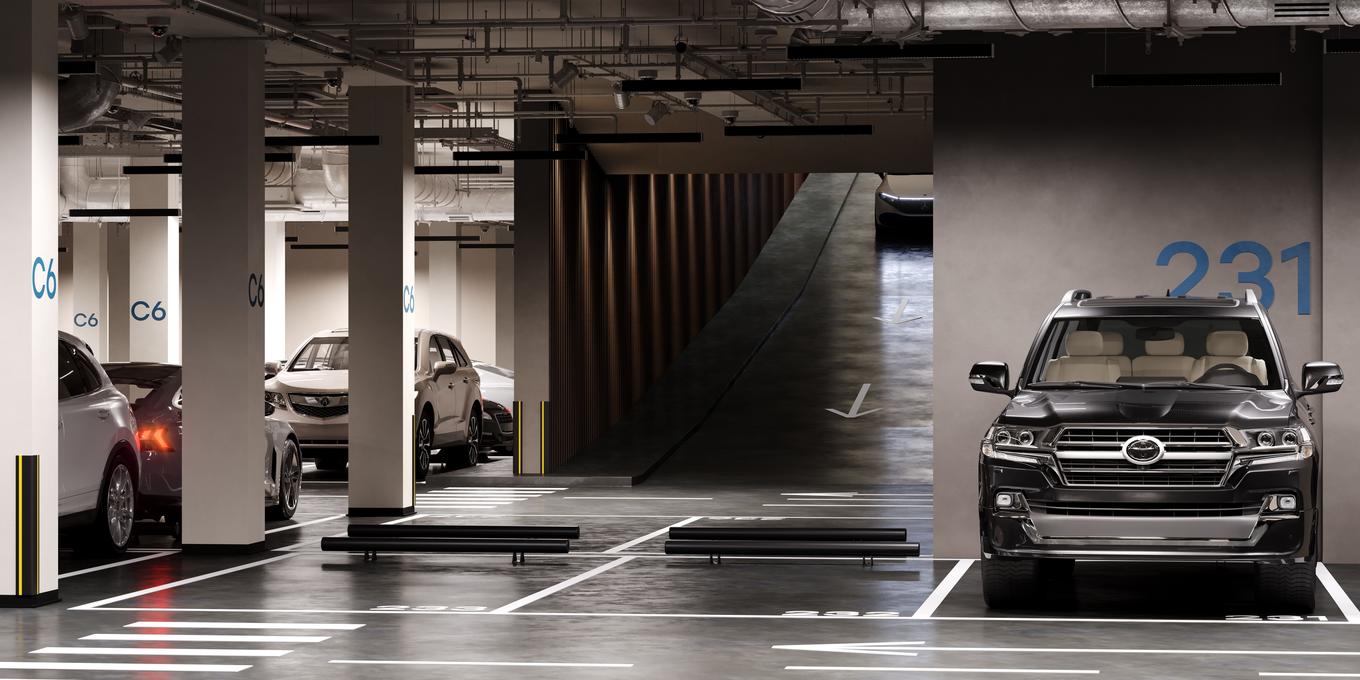 Dedicated electric vehicle charging spaces and mechanized family car spaces
In addition to standard car spaces, the parking lot also features dedicated spaces for electric vehicles with charging and increased current capacity, allowing for quick and convenient vehicle charging. There are car spaces in the parking lot that can be mechanized due to ceiling height and the large area. Thus, a standard car space becomes a family car space and two cars can be accommodated here.