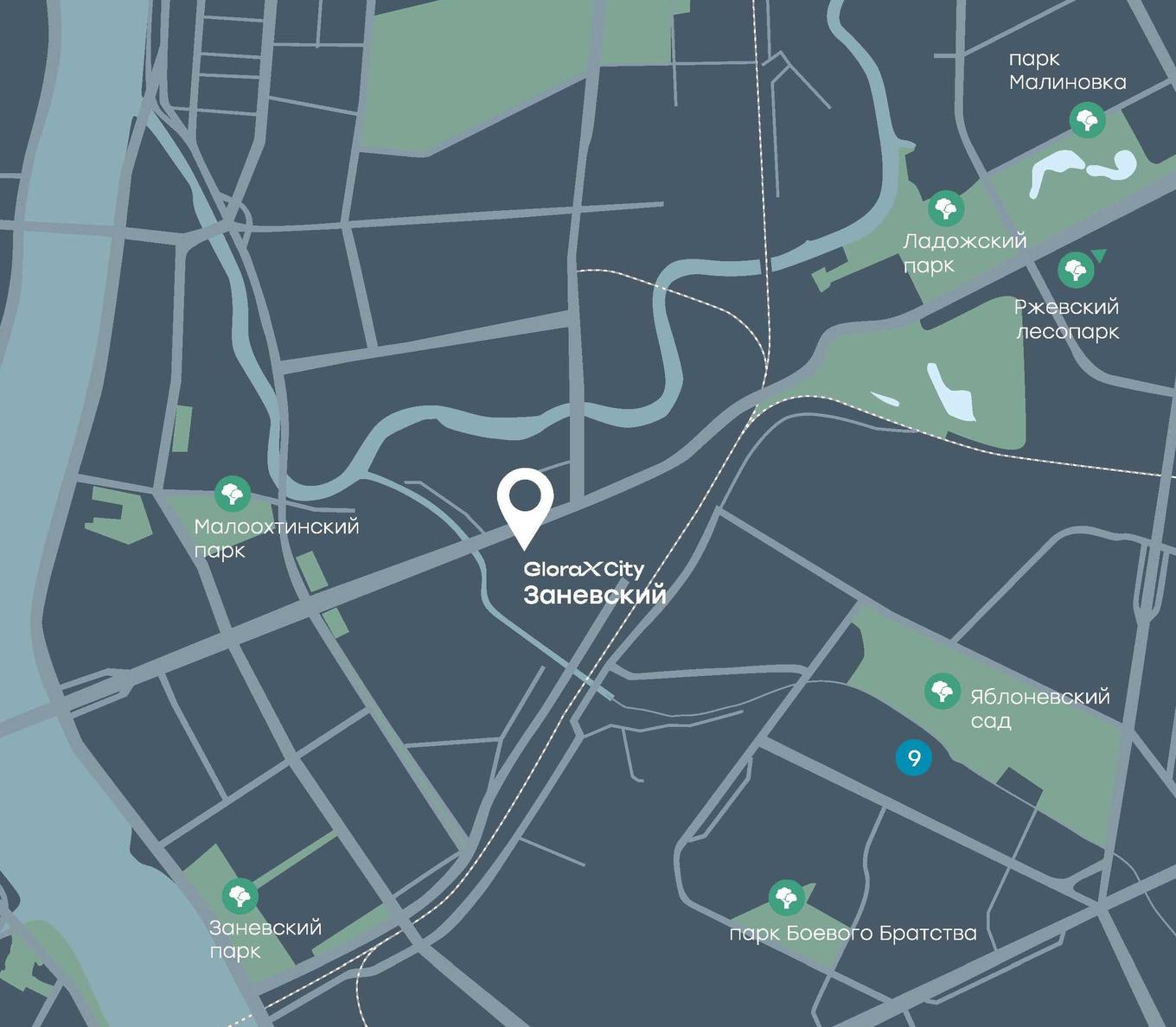 GloraX City Zanevsky is a perfect balance of a well-developed social, transport and shopping infrastructure with green areas where you can relax and meditate.
GloraX City Zanevsky is located in an environmentally friendly location. In walking distance, there's a garden and 4 parks: Malinovka Park, Malookhtinsky Park, Ladozhsky Park, Zanevsky Park, and Yablonovsky Garden. City dwellers have a unique opportunity to escape from urban bustle and everyday worries.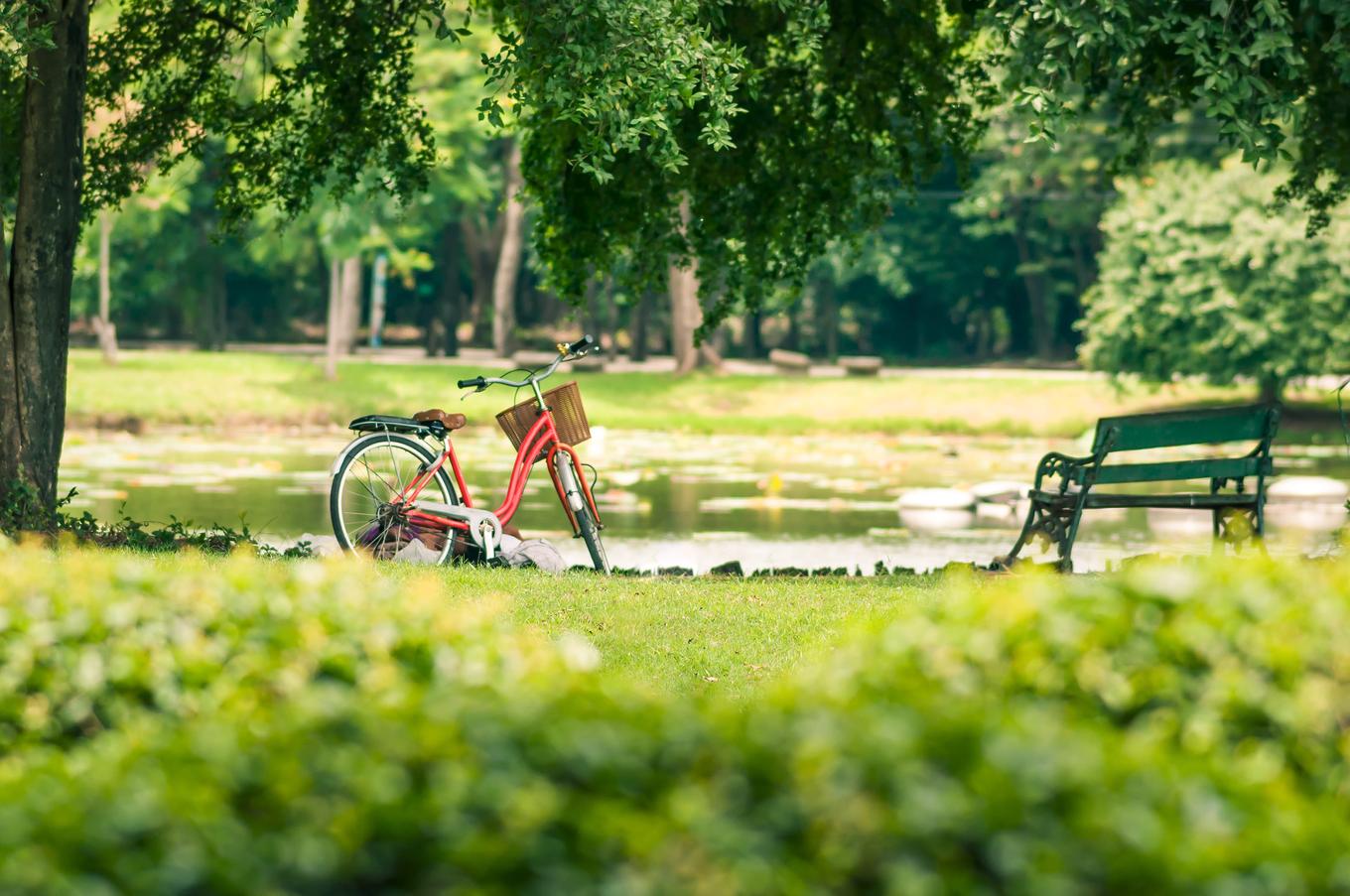 Parks and gardens are a special sense of space, where time slows down, where you can listen to yourself and take a little break from urban bustle.
The parks are equipped with benches, swings, playgrounds, and manicured flowerbeds.
Yablonovsky Garden is closest to natural landscape with bright green trees and birds singing. It's a great place next to the Okkerville River for walks with the dog or cycling.
Ladozhsky Park is especially famous for its beautiful flowerbeds and also popular with outdoor enthusiasts for its well-equipped sports field.
Malinovka Park is often visited with kids to walk by the pond, feed the ducks, and visit Pokrovskaya Church.
Malookhtinsky Park is best for the lovers of unusual art objects, and in Zanevsky Park you can enjoy the picturesque views of the Neva River during walks.