Kindergartens, schools, and lycees nearby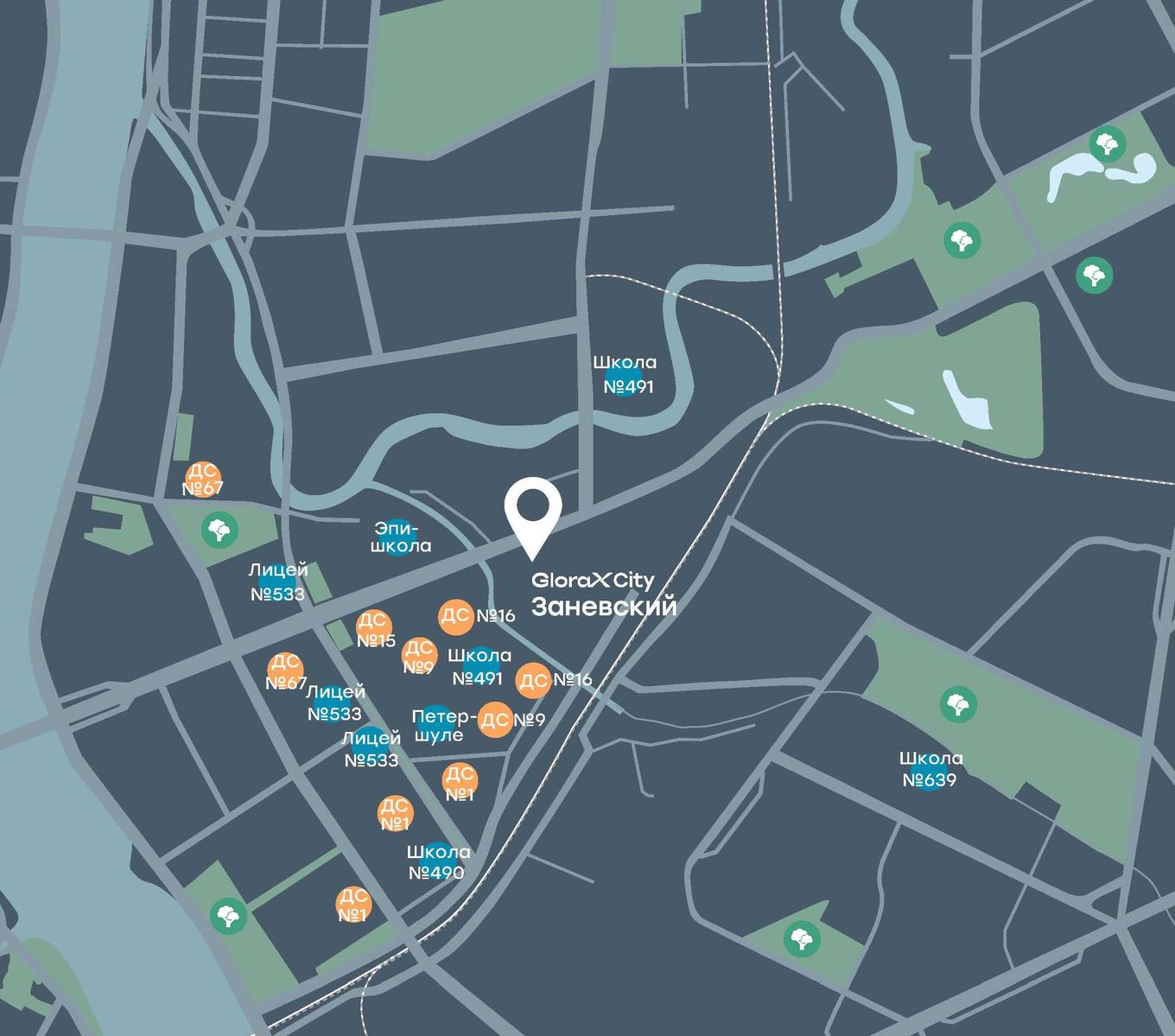 Nearby schools intelligently combine innovations and educational traditions in the curriculum.
GloraX City Zanevsky is located in an area with a developed social infrastructure, providing access to the best public institutions. There're over 10 public and private schools within a 20-minute walk.
- Lycee #533 is in the top 30 best schools of Russia and in the top 10 best schools of St. Petersburg (2021) and has the status of a federal innovation site. Lyceum #533 is the winner of a competition of educational institutions under the priority national project Education.
- In School #490, kids study foreign languages in depth and regularly win in various competitions and Olympiads.
- In School #491 with a mathematic bias, all conditions for the education of intellectually gifted kids with a high cognitive activity have been created.
- School #639 with a profound study of foreign languages is a holder of a certificate of full international accreditation by the State Education Committee to fulfill the ICSE program.
- Just 10 minutes walk is a German private gymnasium Peterschule with a philological bias, whose students are the winners of all-Russian academic competitions every year.
- An elite private school combining full-time and distance learning, Epishkola, is located 7 min away from the complex. Its advantage are individual training programs and no marks.
- Of particular note is School #152 after T. A. Apakidze, a hero of the Russian Federation. The school teaches the Finnish language, also with individual and group training programs for kids and teenagers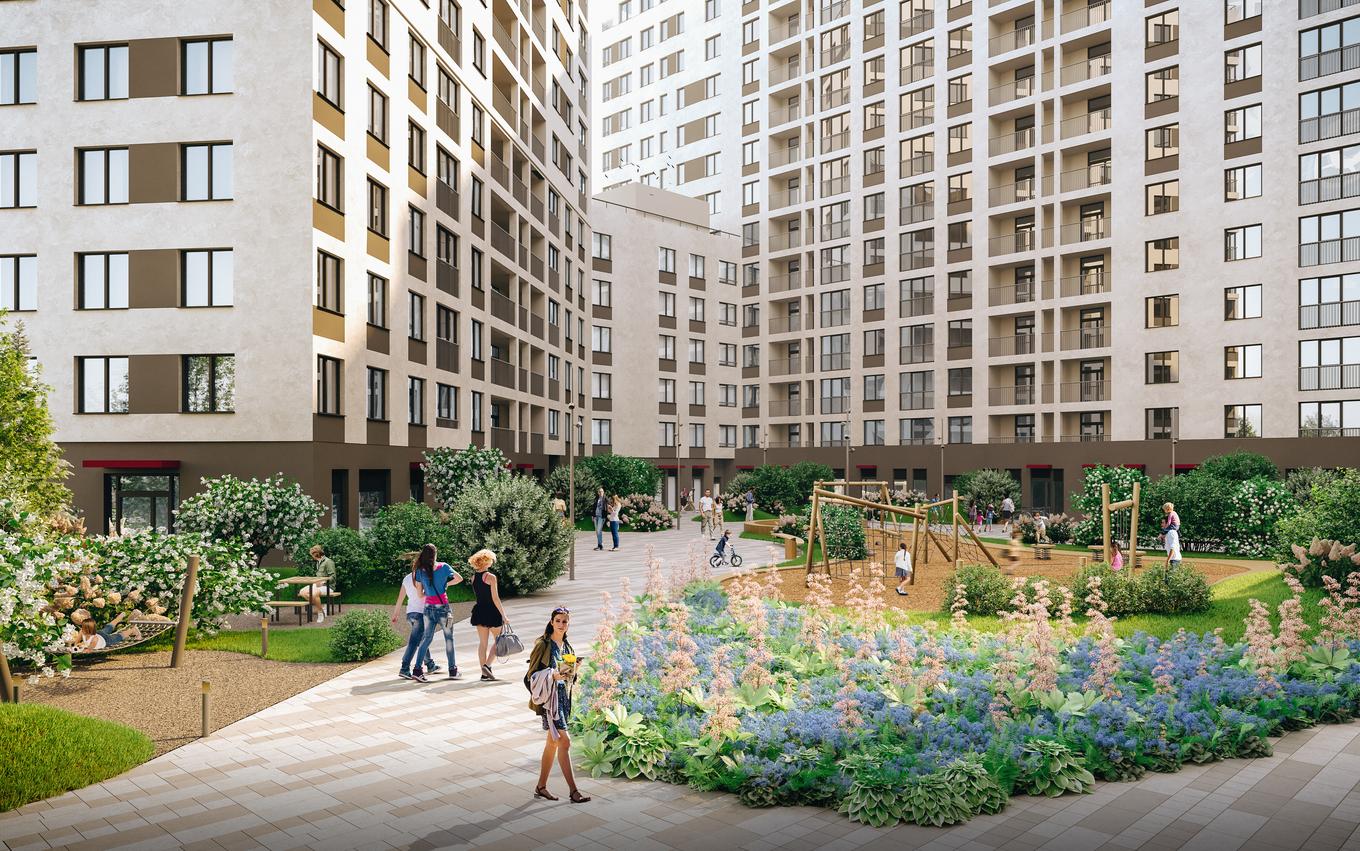 Kindergartens
For the little residents who are too young to go to school, there're landscaped kindergartens 1 km away: Nos. 1, 7, 9, 15, 16, and 67. Some of these kindergartens have a speech therapy focus.