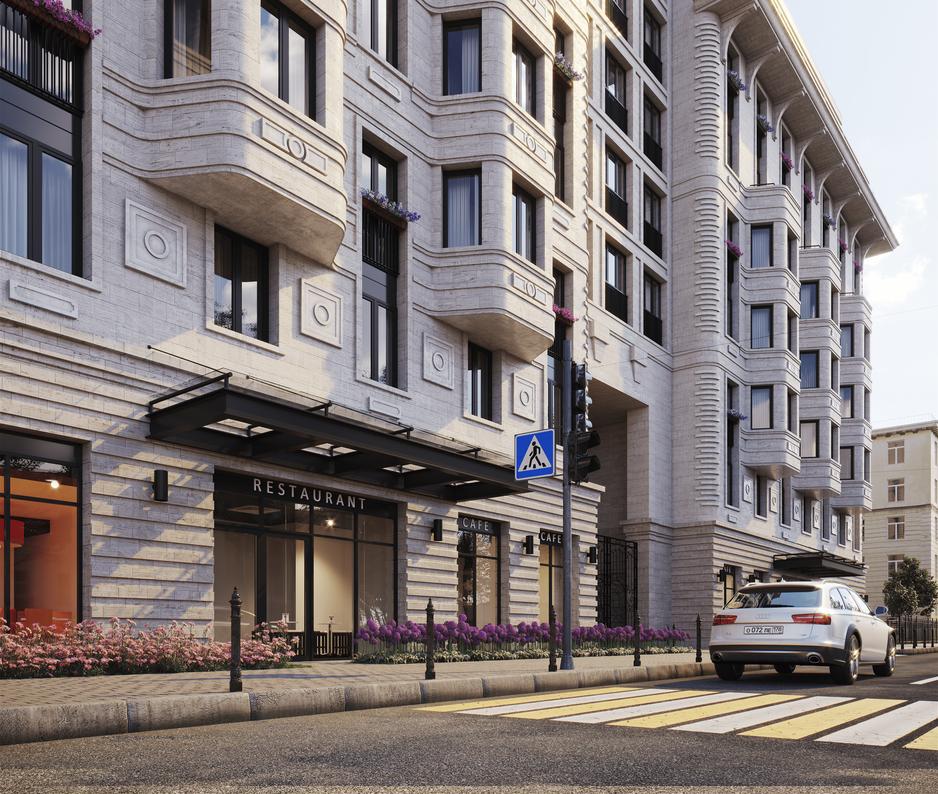 The Grand House is built using the technology of monolithic frame construction, which ensures its longevity and reliability. The latest engineering solutions are presented here.
The thickness of the monolithic reinforced concrete slabs is 220 mm, the external load-bearing walls are insulated with Rockwool mineral wool in 150mm slabs, which ensures excellent heat and sound insulating properties.
Heating distribution is horizontal, radial, hidden in the screed floor. Collector cabinets are installed in the inter-apartment halls. Such cabinets allow to shut off heat supply in a particular apartment in case of need.
The ventilation system is input/output. For the outside units of air conditioners, there're split loggias that don't spoil facade aesthetics.
Cold water passes from main networks. Hot water is heated in an individual heating unit. Risers go through the apartments. Meters with remote reading transmission are installed. Pre-filters for rough water cleaning are provided at the entrance to the building.
The apartments have wooden windows with double glazing. The entrance doors are metal, reinforced, with MDF panels, and decorated in a single style.
Ceiling height in all the apartments is 3.08 m.