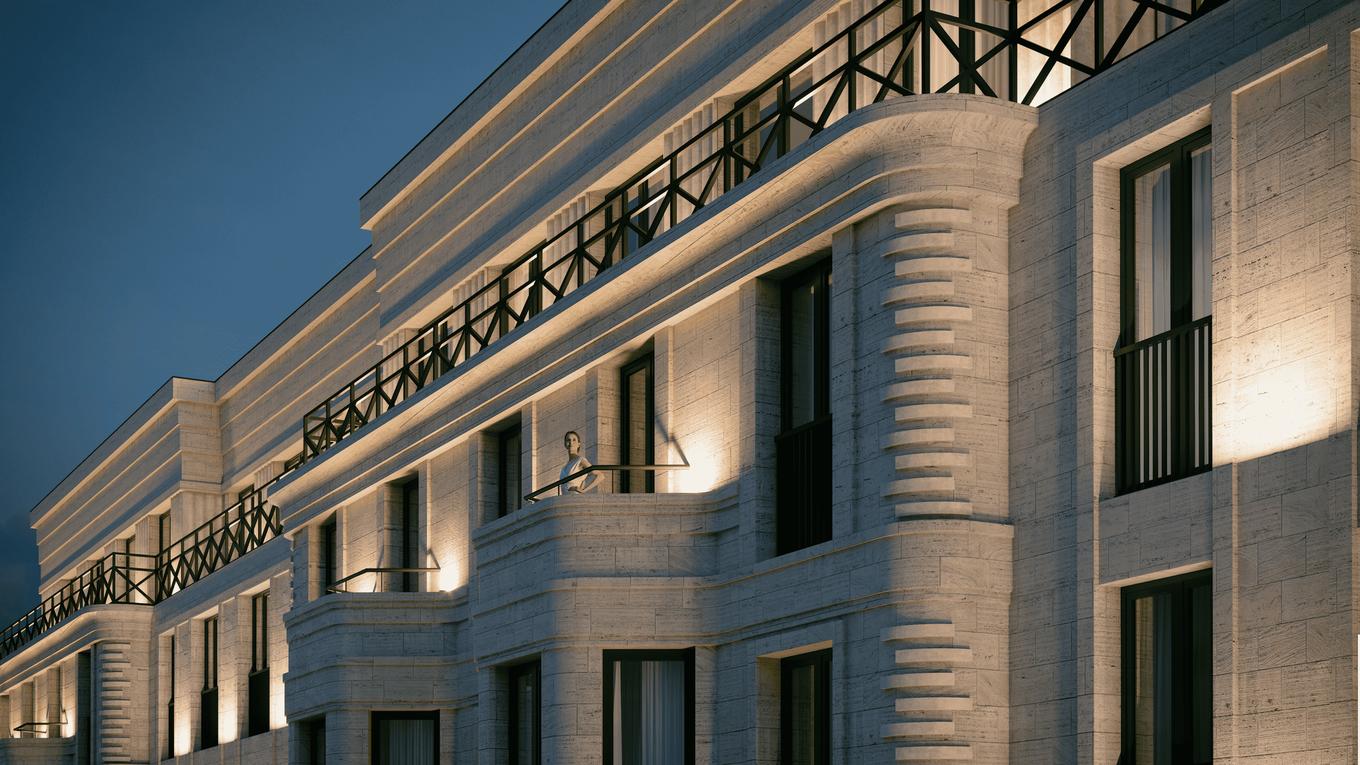 The Grand House includes 259 apartments – a chamber and low-rise project: from 7 to 9 stories, depending on the section.
There're 4 to 7 apartments in the staircase. You'll have very few neighbors. Each staircase has 2 elevators.
All the apartments on the upper stories have terraces. The project has options for the most demanding taste – small lots with panoramic views of the city and multiroom apartments with bay windows and open balconies.
The apartments are delivered without finishing, partitions between the rooms are 50cm high. You can realize absolutely any design idea and create your dream apartment.