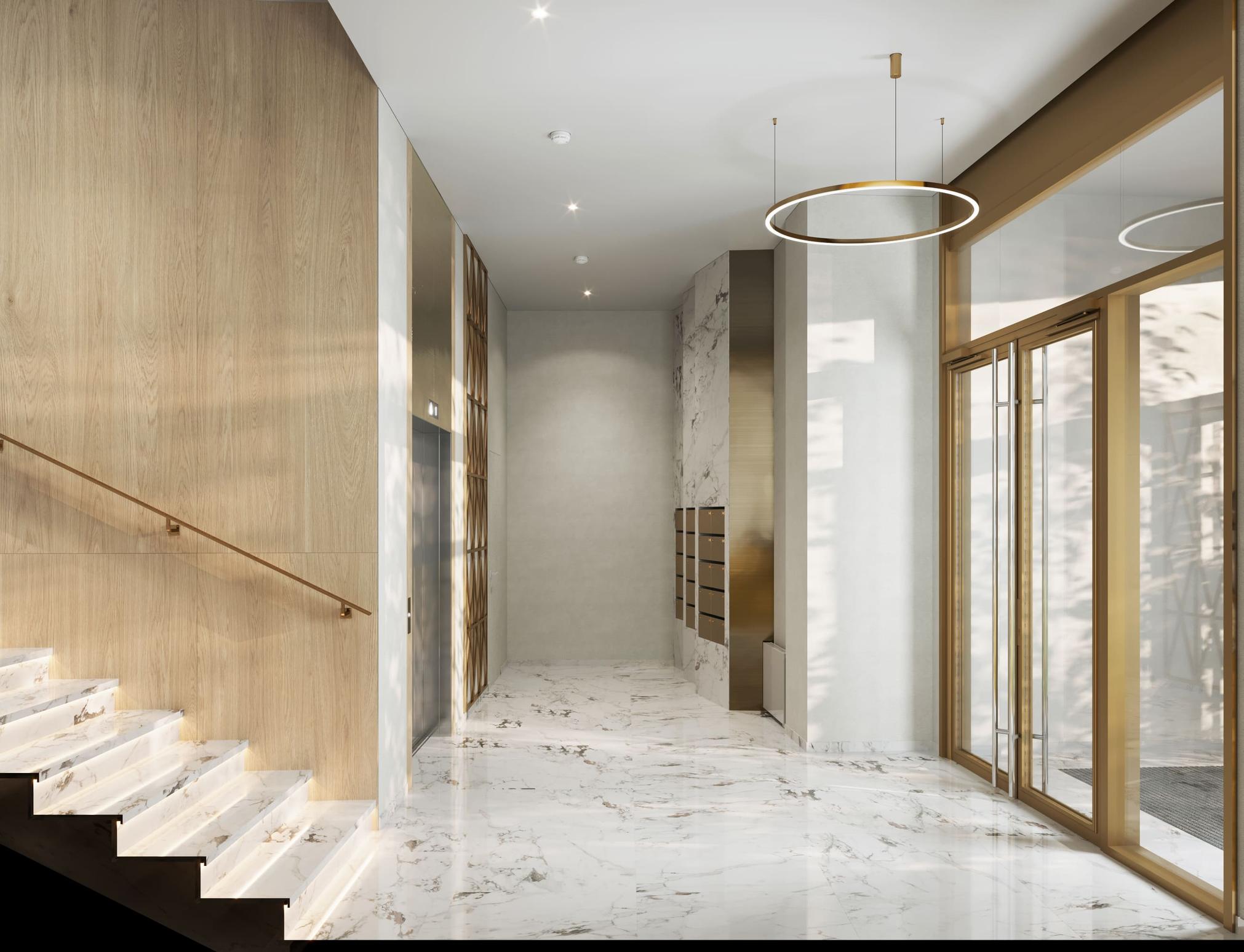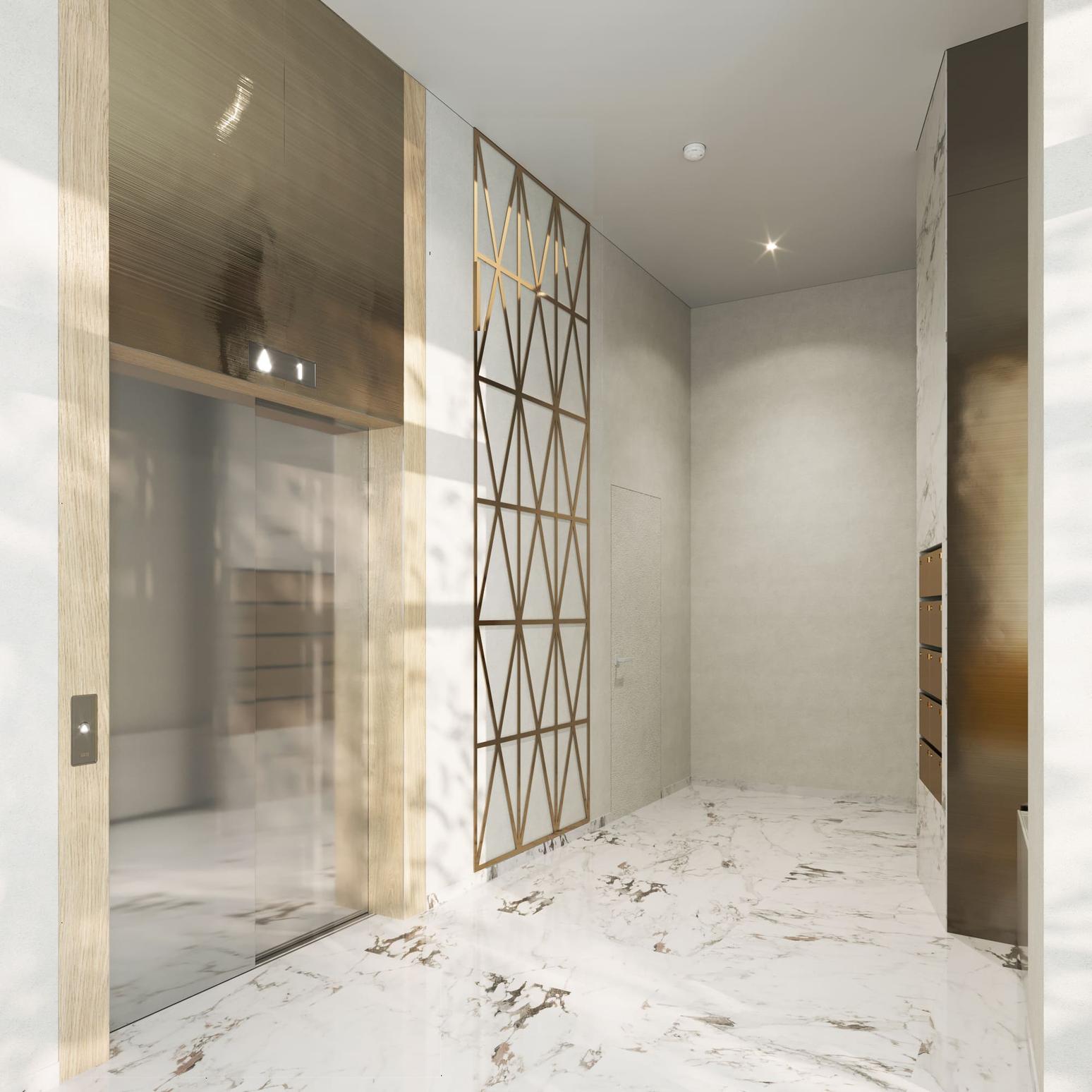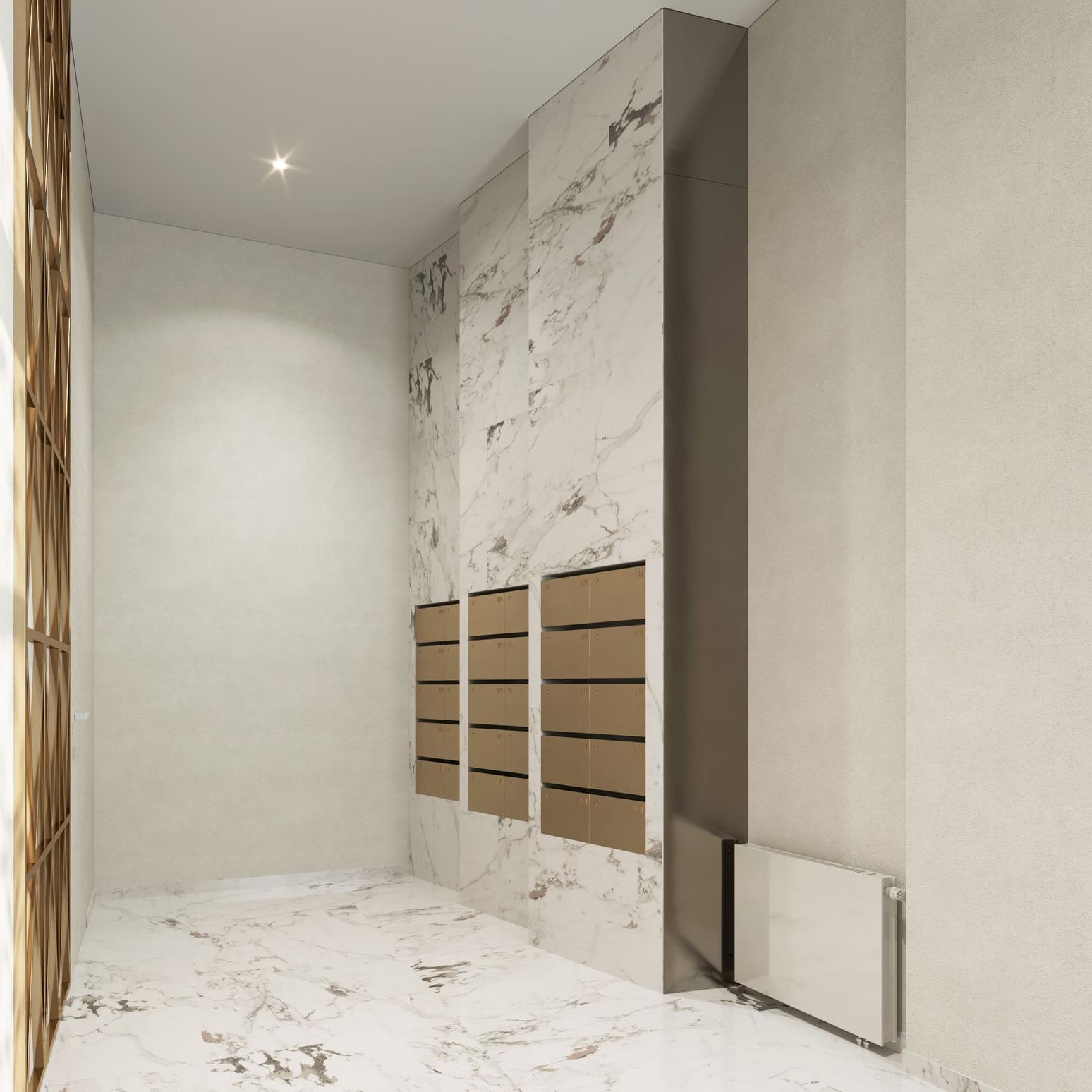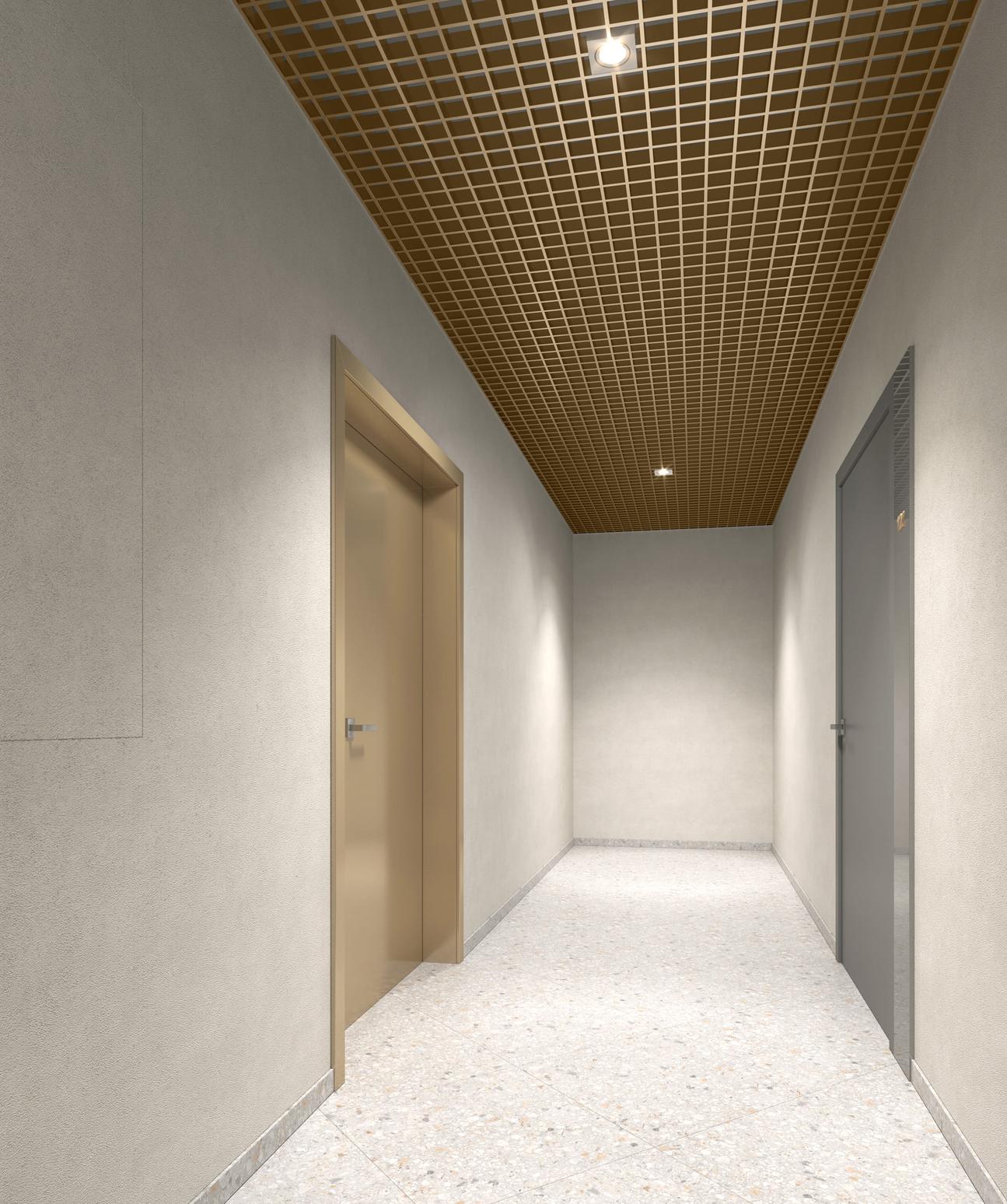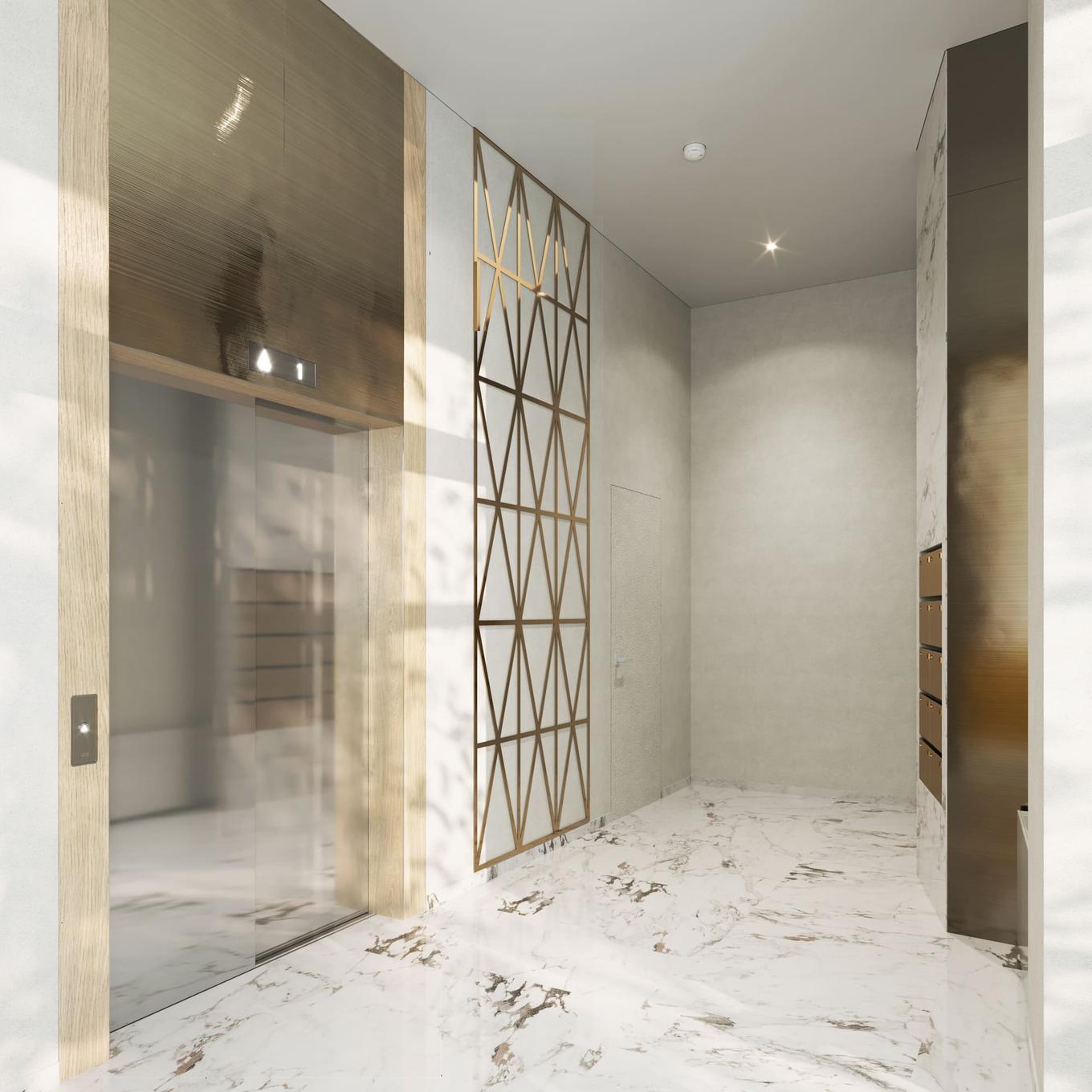 It's important for us that the buildings' residents have cozy and hospitable halls, that's why the lobbies and corridors are so well illuminated.
Light from pendant chandeliers, spot and overhead LED lights fills the space and is beautifully reflected in the gold trim. High-speed, quiet, European-made elevators add safety and convenience to the pleasant environment. Custom design gives the public spaces a noble look and status.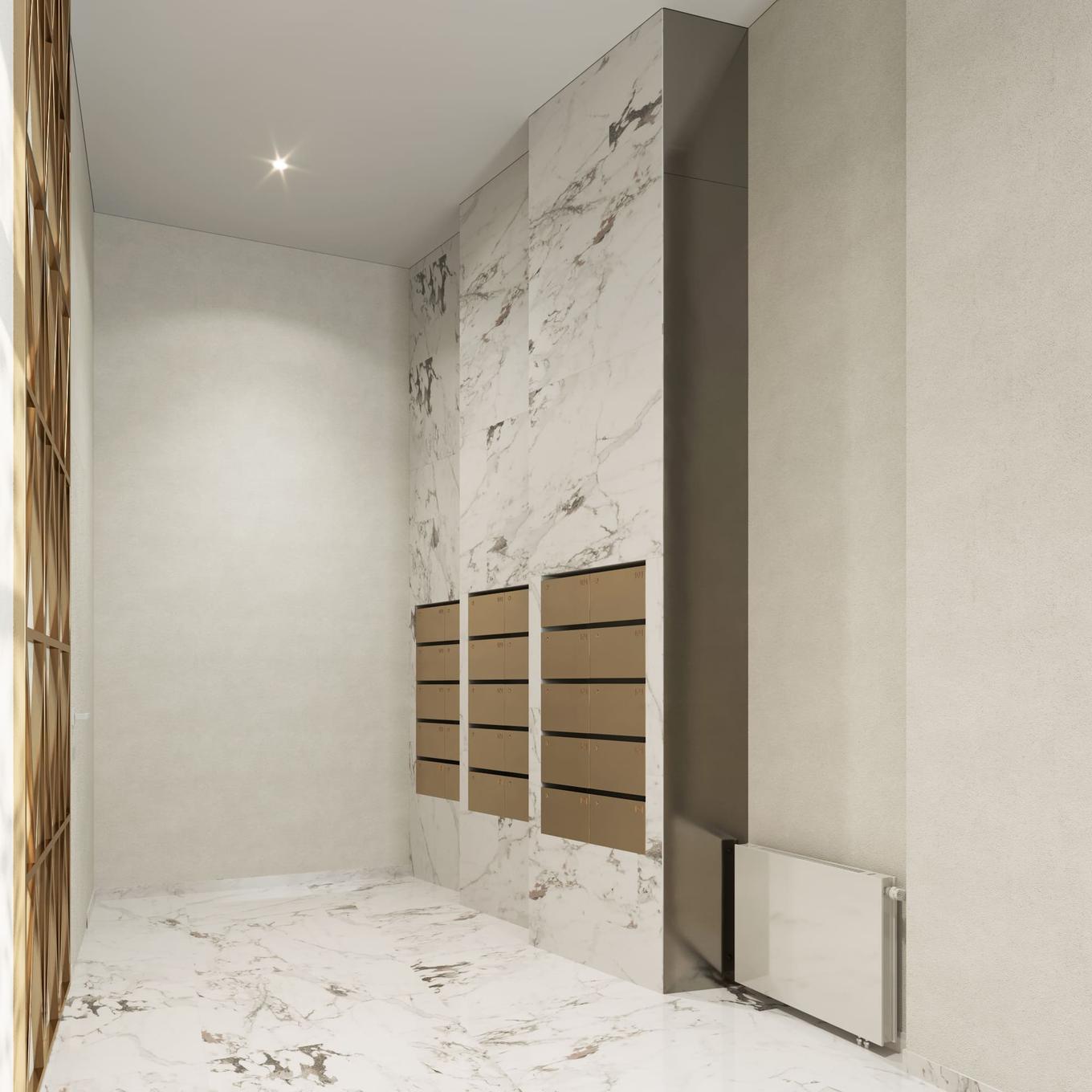 Entrances to the lobbies have no steps, are at ground level, which provides a barrier-free comfortable environment.
This entrance arrangement will be useful not only for non-mobile people but also for mothers with baby carriages and girls in high heels.