Developed district infrastructure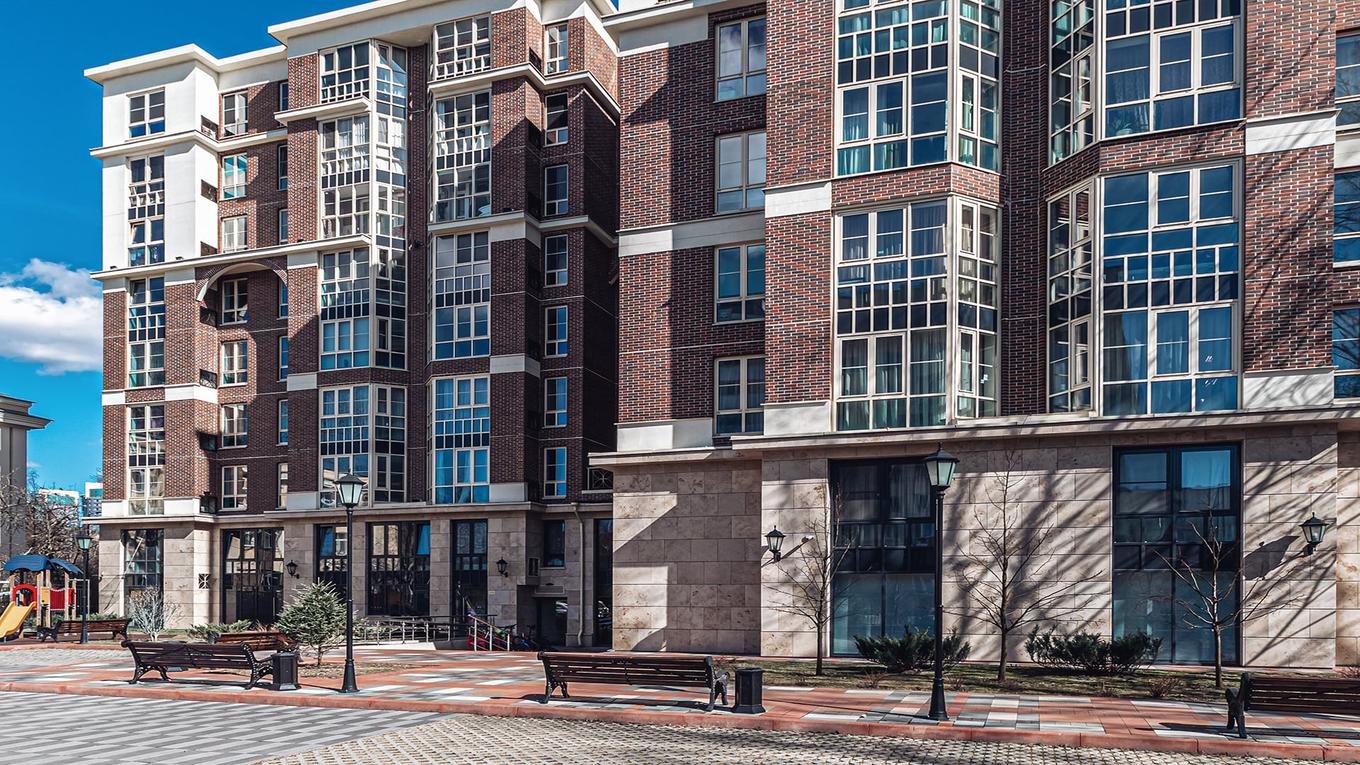 Nearby are the Teachers College, a kindergarten, and a movie theater. Supermarkets are also nearby: a 5-min walk to Verny, Magnit, and Dixy. Fasol is even inside the residential complex on the 1st storey.
Within 15-20 min on foot, there's a clinic, a gymnasium, and several secondary schools. The way to the malls Kapitoly and City Mall will take half an hour on foot and it'll be a walk through the park. If you decide to go by car, even with traffic you'll spend maximum 10 min on your way.