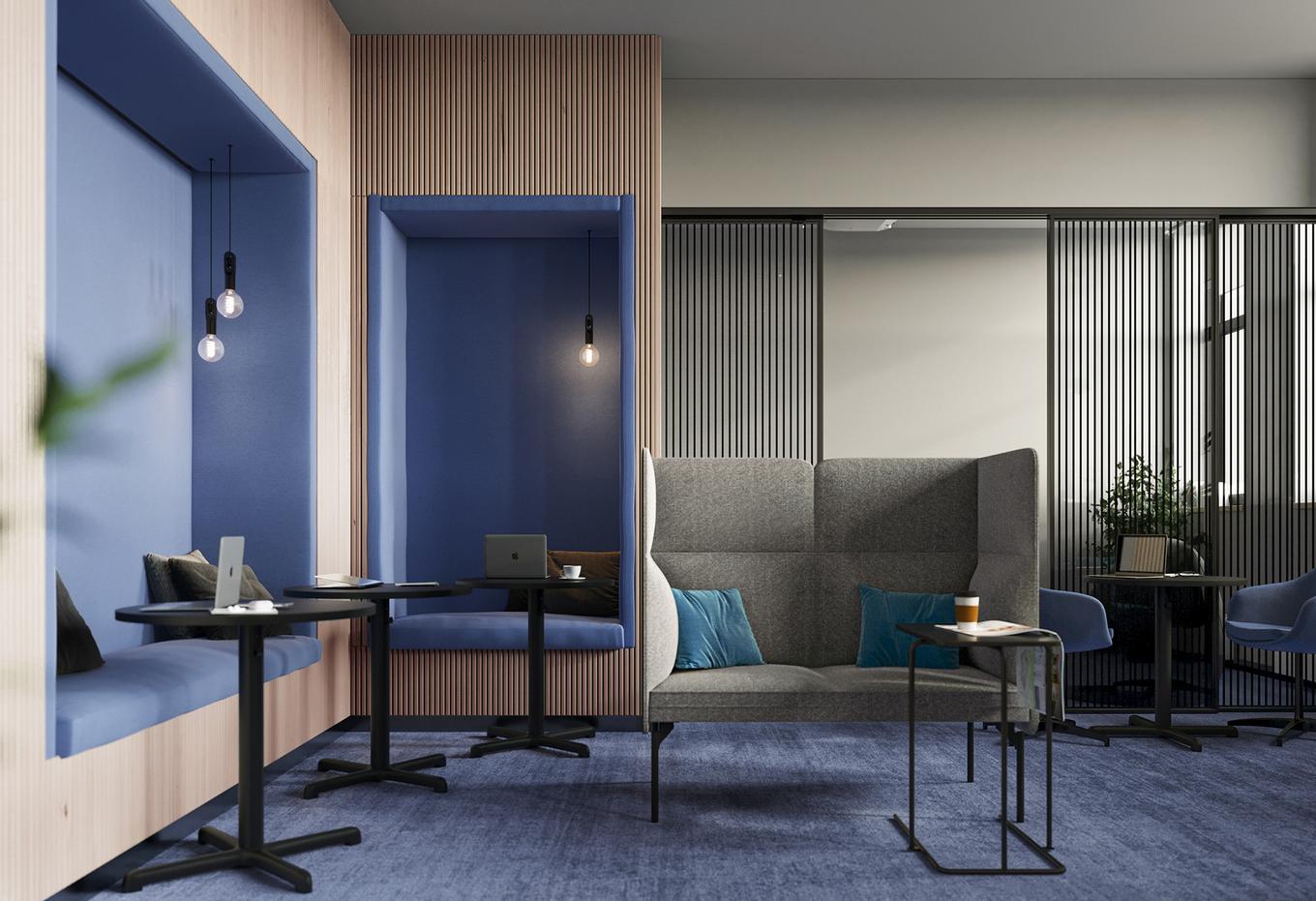 The GloraX Life community centers are a new lifestyle format for active people who take the most out of life! Large areas and elaborate zoning make our community centers comfortable and functional. You can work in the comfort of the community center, hold a business meeting, or relax with a cup of coffee. Specially for this purpose, there'll be a coffee-point and a lounge zone with comfortable sofas, hammocks, and pile chairs. Coworking areas with open space workspaces and private workspaces are equipped with high and folding tables. The webinar room with a separate entrance and a glass wall is designed for online and offline meetings and presentations.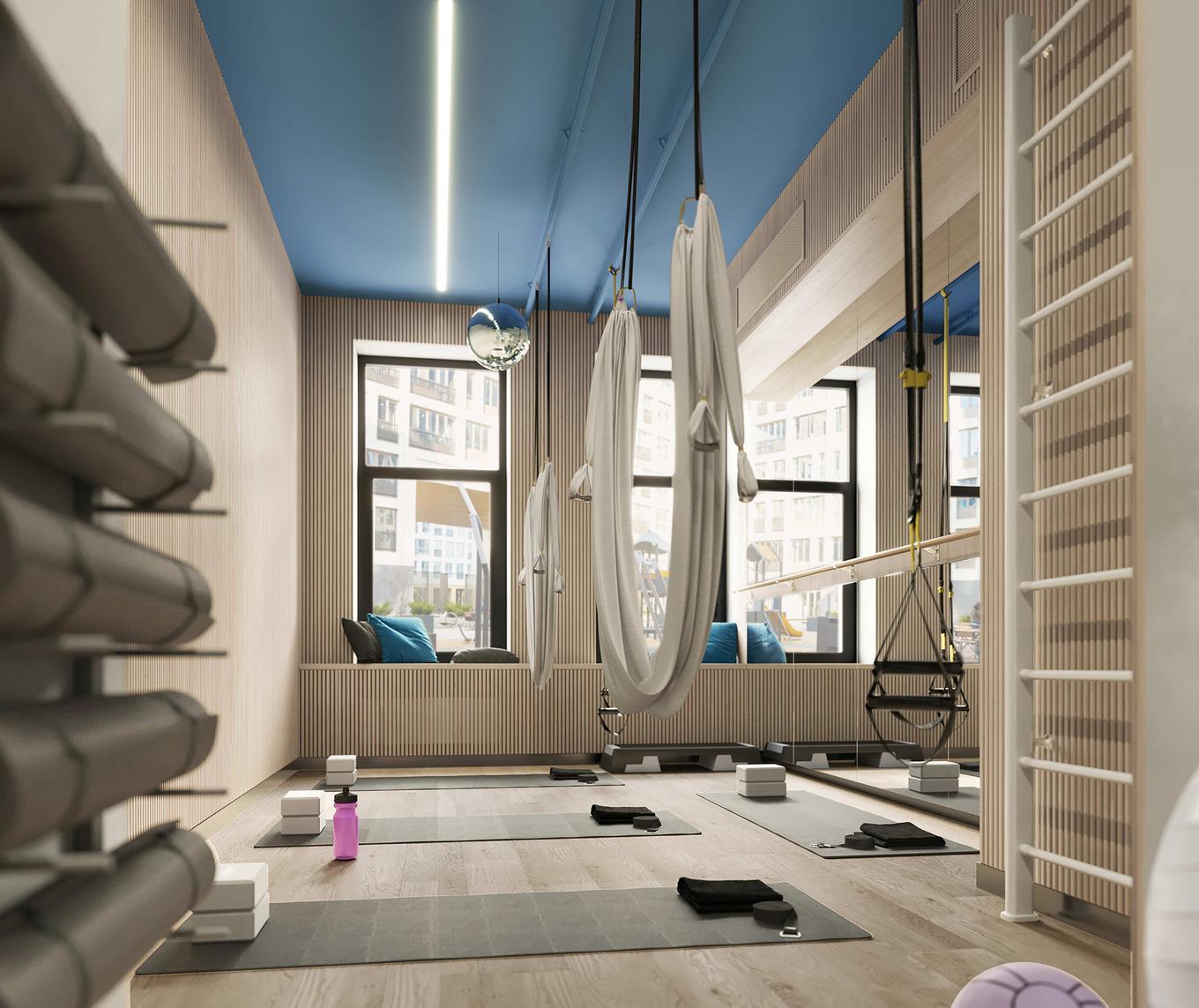 There'll be a choreography hall for dance and yoga fans. Steps, suspended hammocks for aerial yoga, wall bars, and a screen with a projector will be installed here to hold online classes at a convenient time for everyone. You'll be able to stay in shape without leaving the complex or being tied to fitness centers. Just reserve the time and work out in the format convenient for you.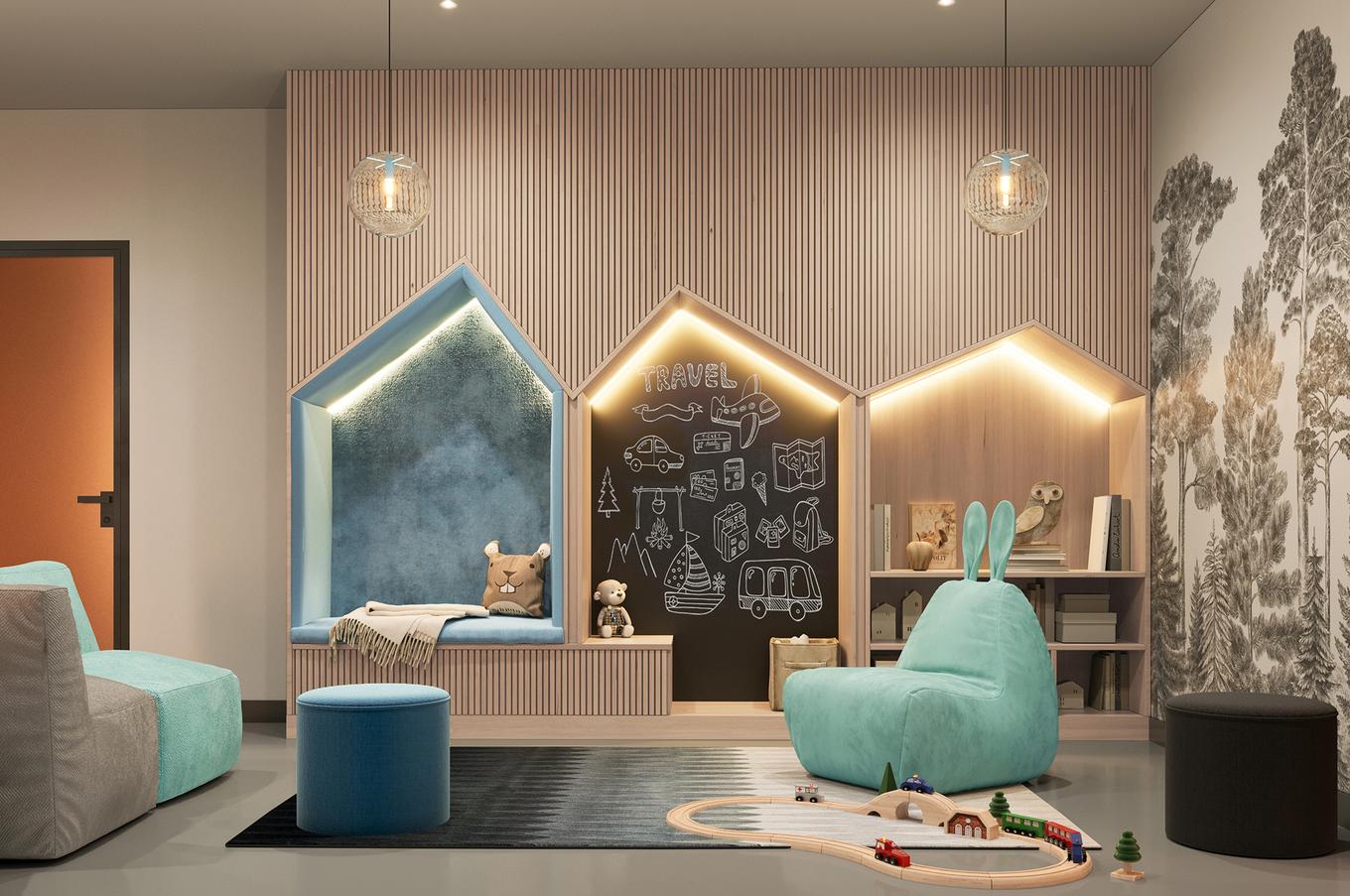 You can rent a separate hall for family events and kids' parties. There'll be a special soft floor covering, pile chairs, an interactive easel, board games, and coloring books for kids' entertainment.