Indoor commercial infrastructure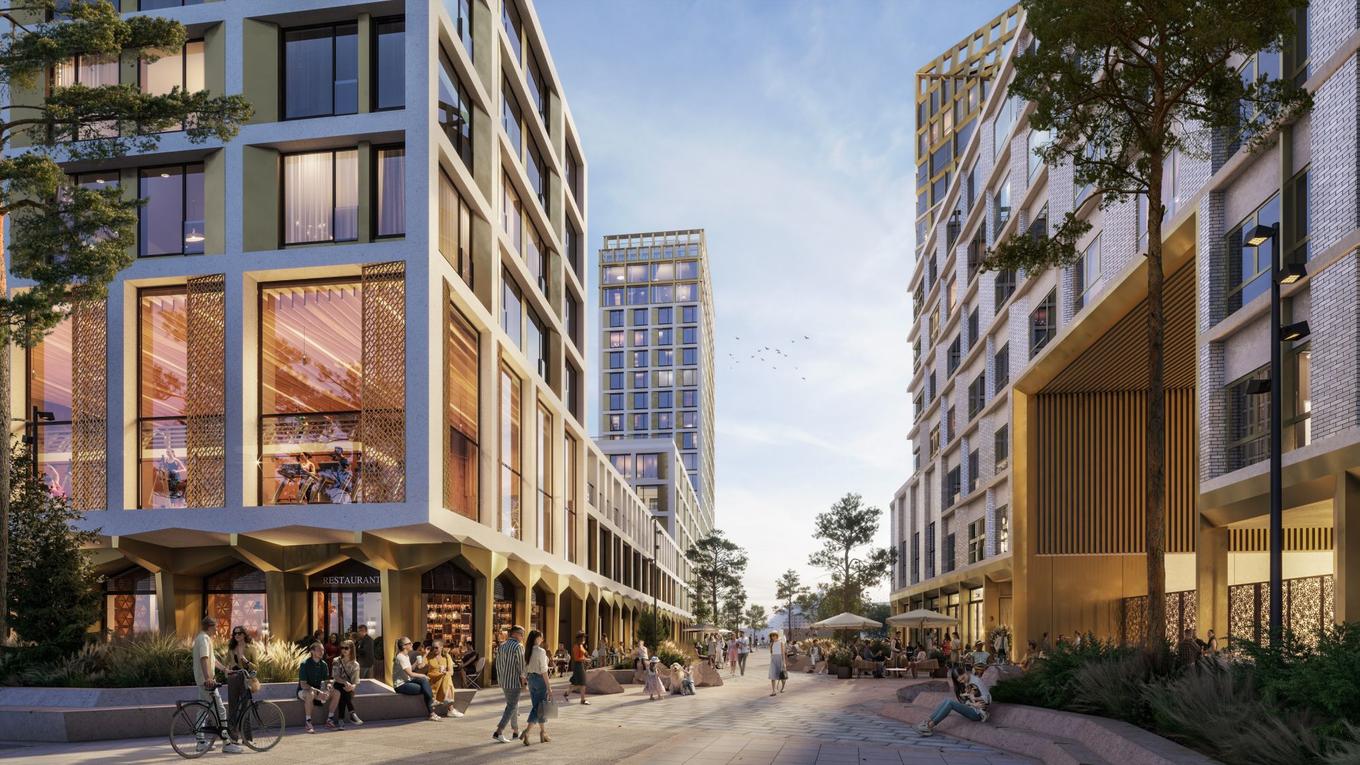 The own infrastructure of the residential complex means additional opportunities for the bright leisure activities of the residents and a way to get everything you need without leaving the complex.
Spacious halls, high ceilings, and the stained-glass windows of the first stories of the complex remind the shopping streets of European cities. There are premium-class boutiques and food halls, service and leisure centers, a medical cluster, a large grocery supermarket, a restaurant boulevard with haute cuisine establishments, and a wellness center with a manned roof that will host yoga and pilates classes in summer months.