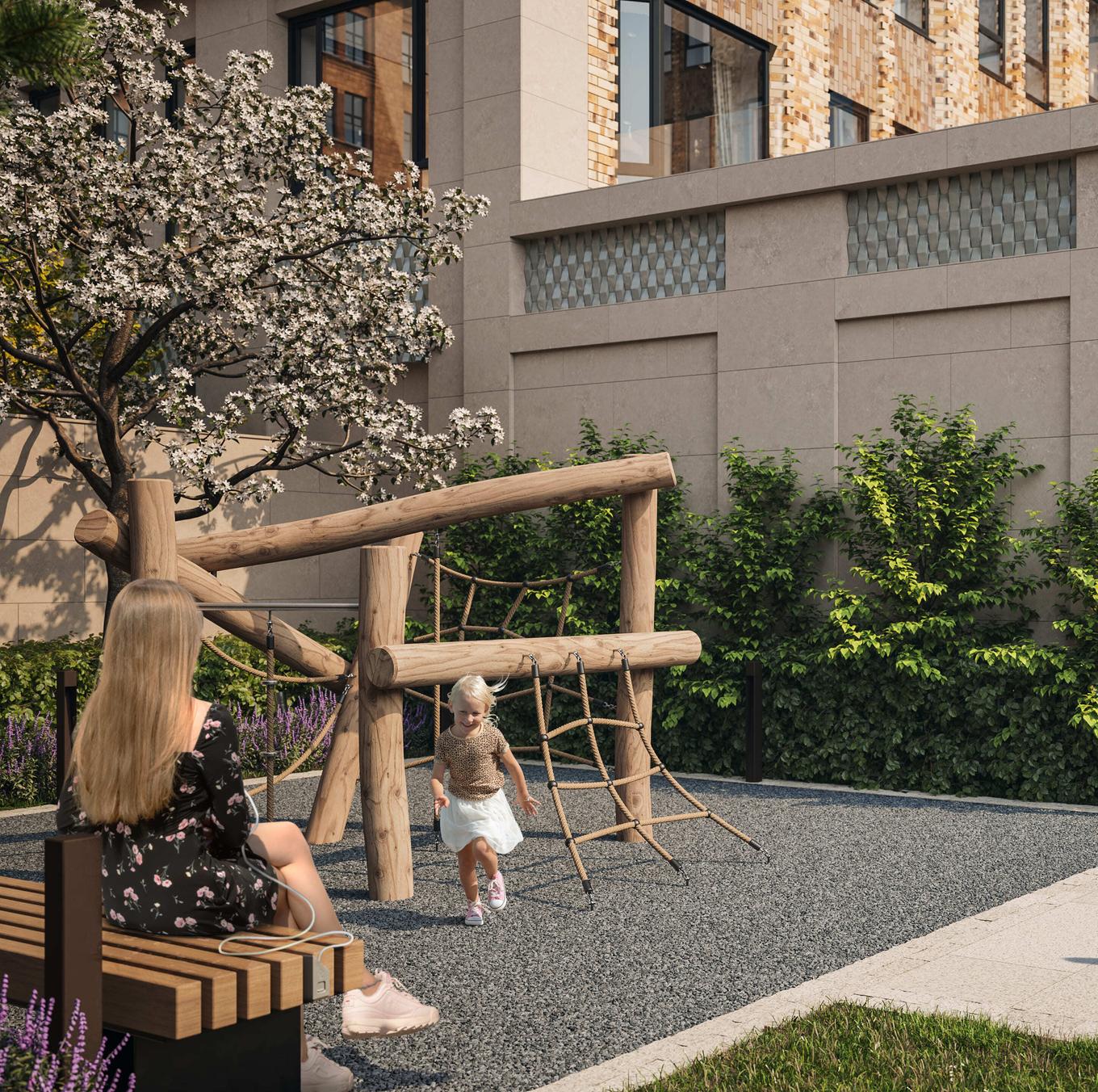 Деревянные скамьи с зарядным устройством USB
Garden courtyard for the residents only
Custom landscaping, all-season trees and bushes, a kid's playground, and a real waterfall – aesthetics and status in every detail. The indoor area is a pleasure not only to relax, but also to work: comfortable benches with USB charging and seamless Wi-Fi throughout the building make it possible to hold a business meeting or arrange an online conference.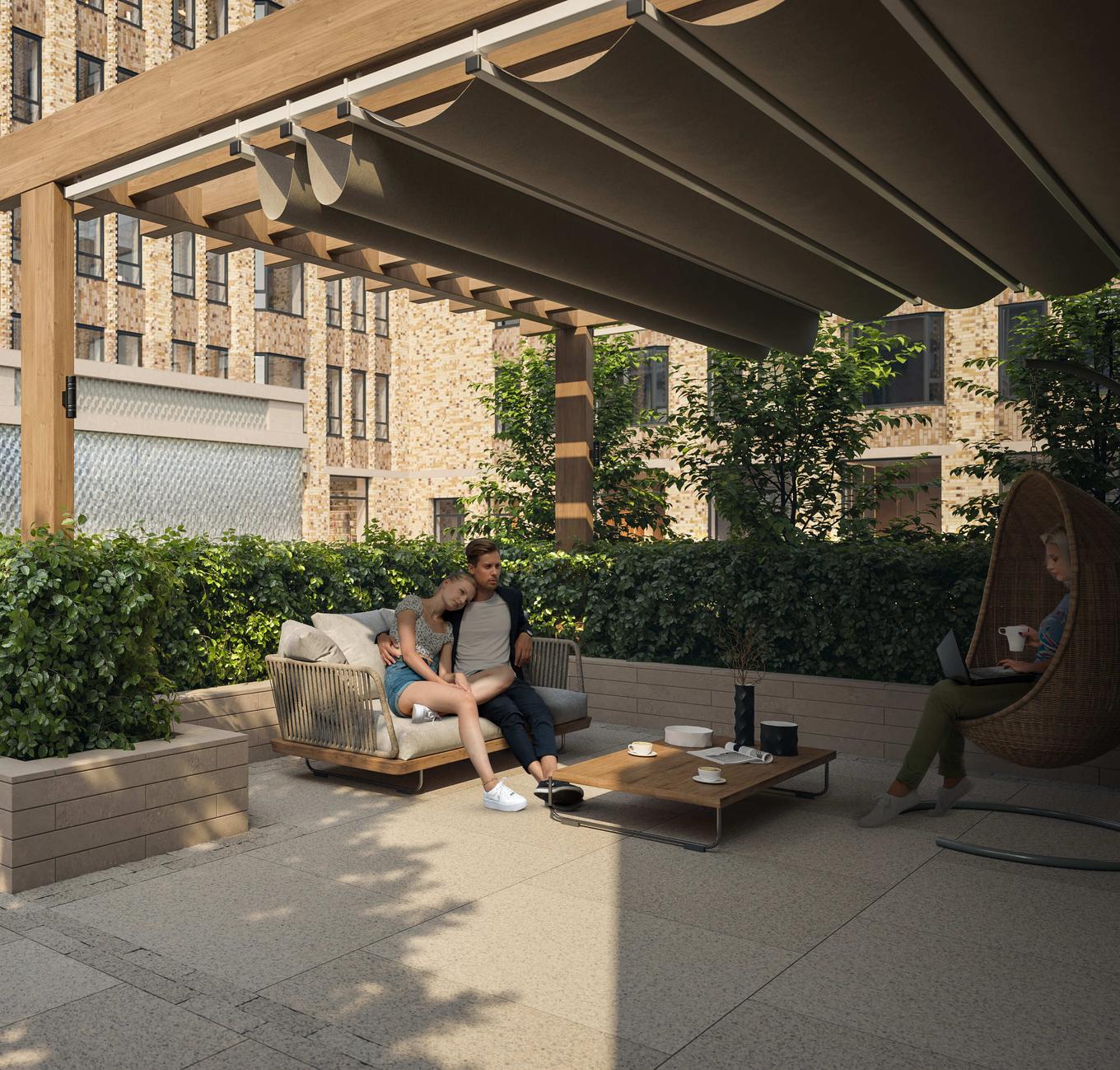 Relaxation to waterfall murmuring
The private courtyard provides areas for relaxation, work, outdoor activities, and kids games. Here you can relax in the lounge zone with soft furniture, listen to waterfall sounds, admire the picturesque flower gardens, or read a book under the shade of trees.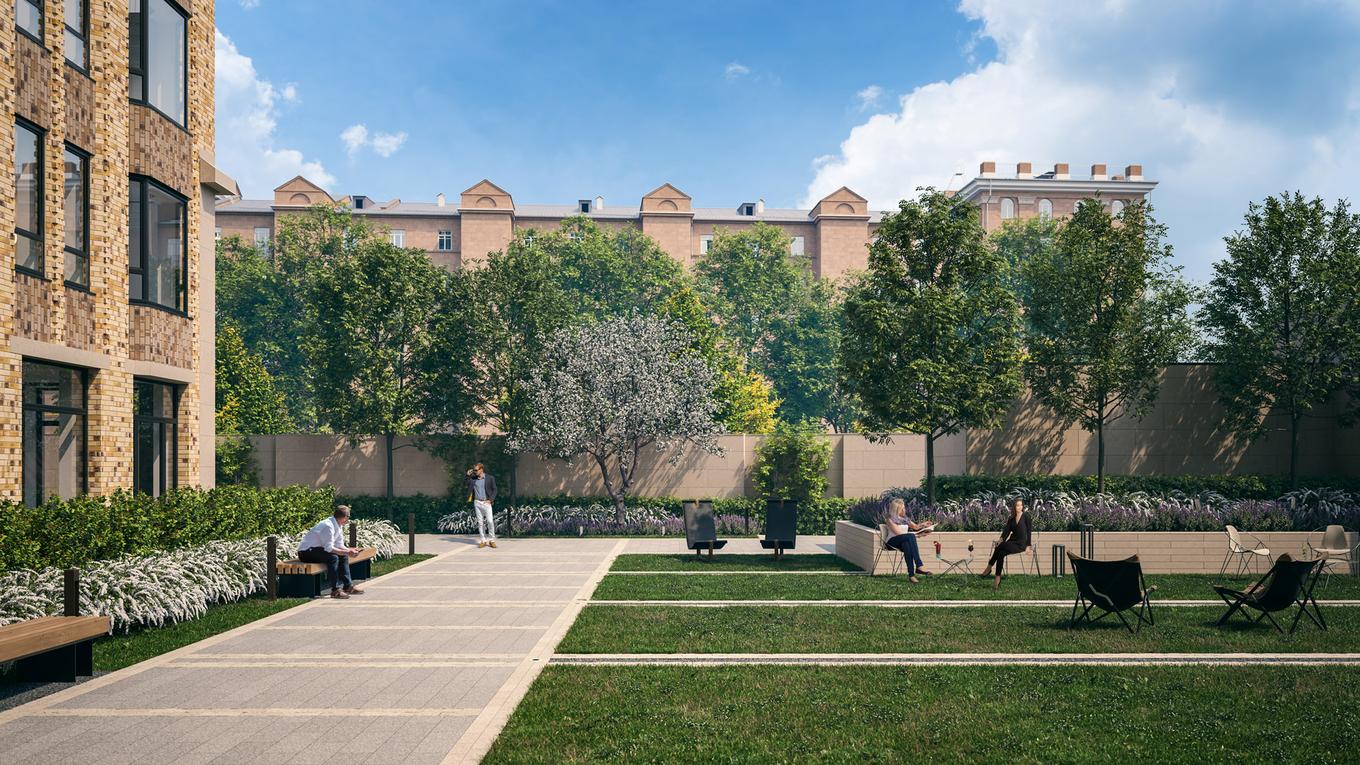 Деревянные скамьи с зарядным устройством USB
Green areas with landscaping
Games and sports in the shade of trees
Active lifestyle enthusiasts can enjoy outdoor sports: play ball with kids, have family or neighborhood badminton competitions, practice yoga, or do some stretching on the green lawn.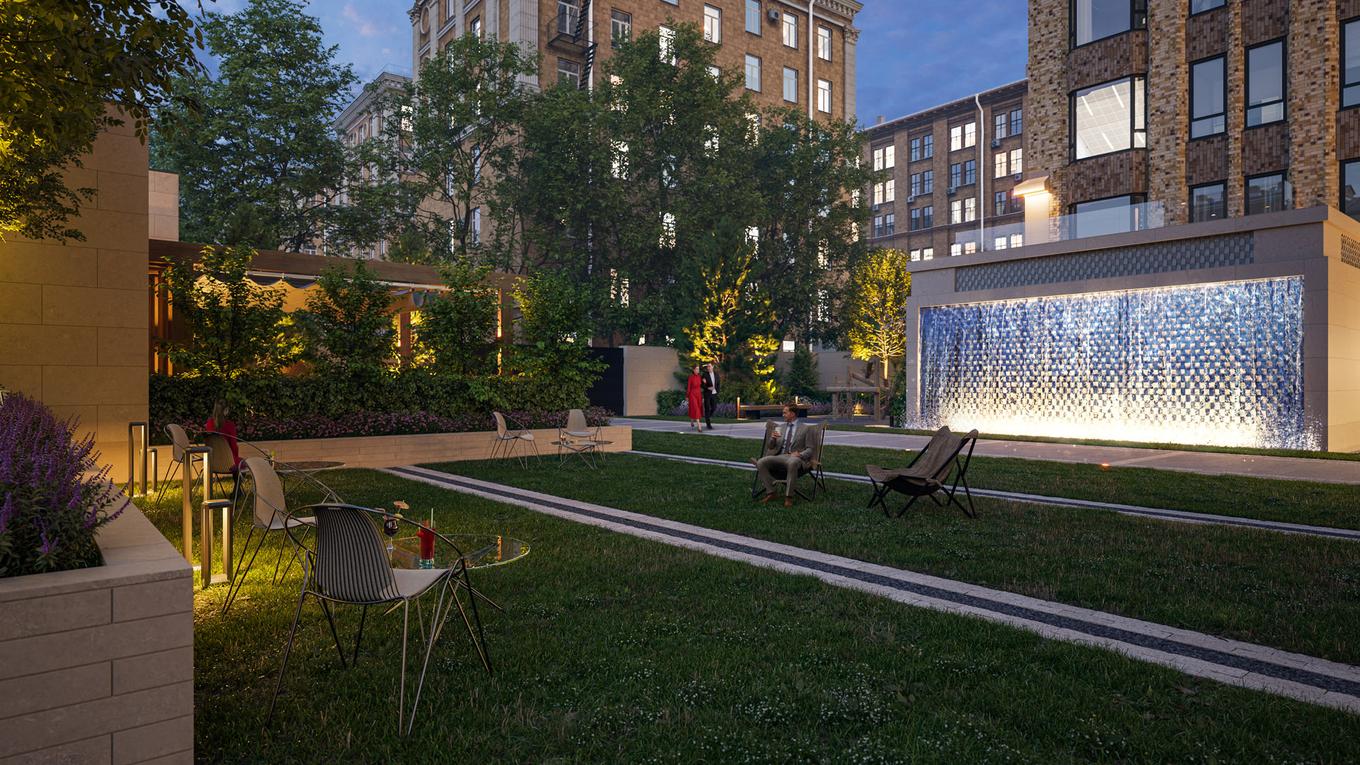 Small-leaved Winter Orange linden
Декоративная вечерняя подсветка
Intimacy and safety
The chambered courtyard is closed to outsiders; only the building residents have access here. In the evening, decorative light fixtures and tiered lighting create a special atmosphere, giving a magical sense of changing space. Warm yellow light fills everything around with calmness and harmony, promoting relaxation and restoration of vital forces.