Author's architecture by MLA+
The exquisite look of the modern capital
Thanks to the author's architectural concept in minimalist style designed by the famous international bureau MLA+, the complex fits harmoniously into the existing historical development of the district.
Premium architecture is the hallmark of the project. We've discovered the secret of a perfect combination of traditional and modern architectural thought. Nostalgia for the past and respect for traditions allowed us to complement the multifaceted appearance of Moscow with an outstanding example of 20th-century architecture.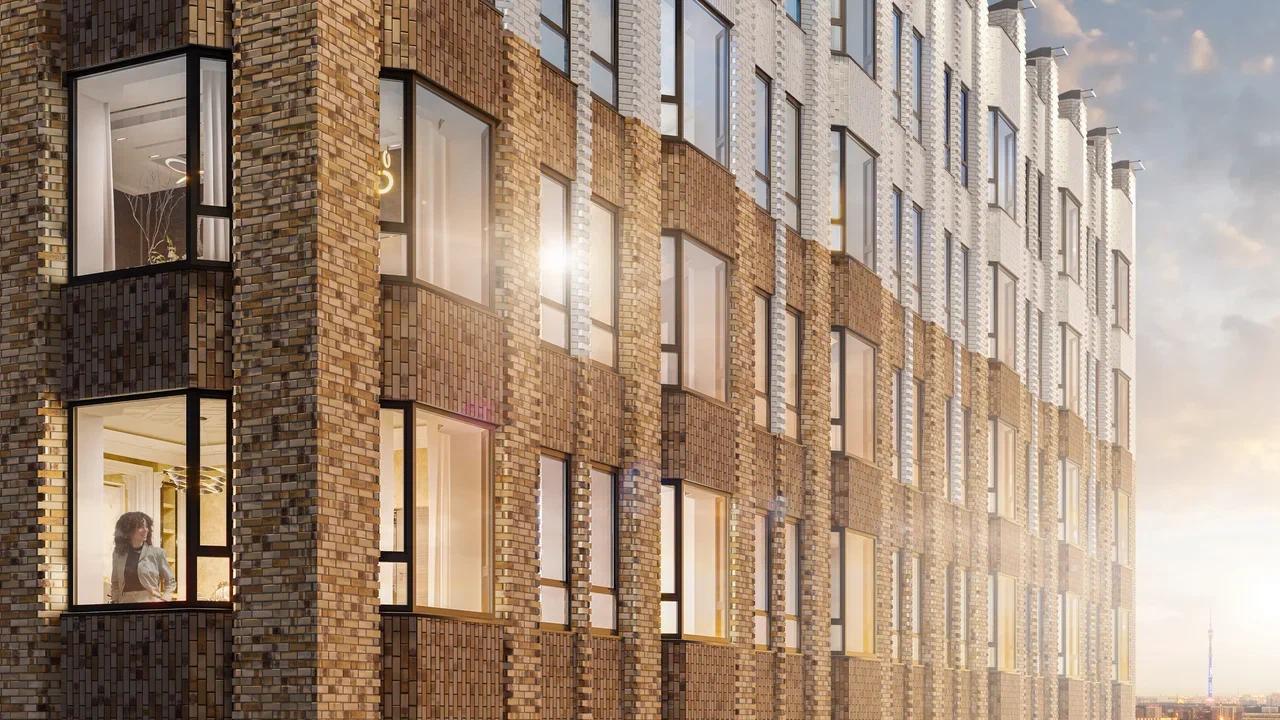 Sand-colored textured clinker bricks
Глянцевый белый клинкерный кирпич
Laconic and austere design
The designers chose textured sand-colored brick as the finishing material for the facades, the lower stories are clad with granite slabs, and the upper part of the building is clad with glossy brick. The heteromorphic windows are made of aluminum profile and double-glazed architectural glass. This design solution makes the building literally shine in the sunlight, and thanks to multilevel lighting in the evenings it shimmers with a warm mystical halo.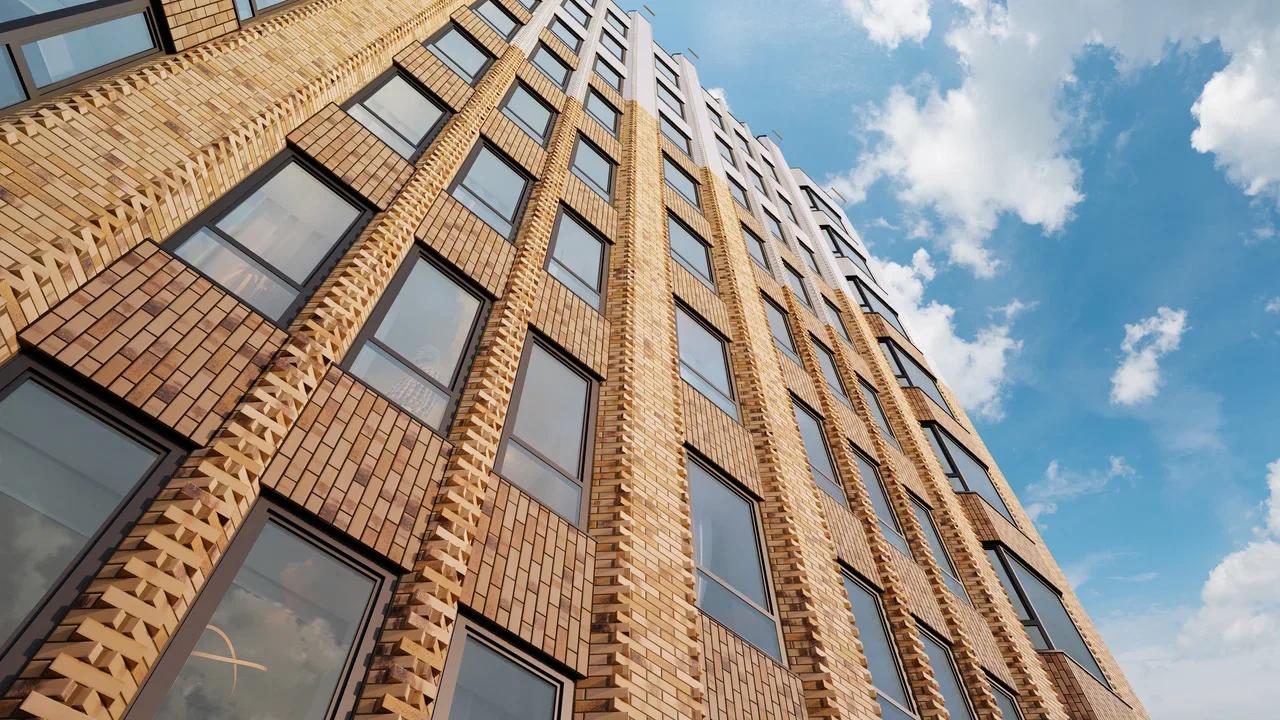 Glazing height 2.12-2.42 m
Sound-absorbing double-glazed windows
Panoramic windows
The enlarged glazing area underlines the lightness and airiness of the building, fills the suites with air and light, and provides stunning views of the capital's many sights.
The bay windows of contrasting colors give the complex a bright personality and a unique architectural flavor.
Thanks to the bay windows, your suites fill with air and light throughout the day, delighting the residents with fascinating perspectives and a free view.
The windows have excellent technical characteristics: high strength, fire safety, and long service life.
In addition, all used glass is noise-absorbing, which means that no extraneous sounds violate the atmosphere of harmony and peace in your home.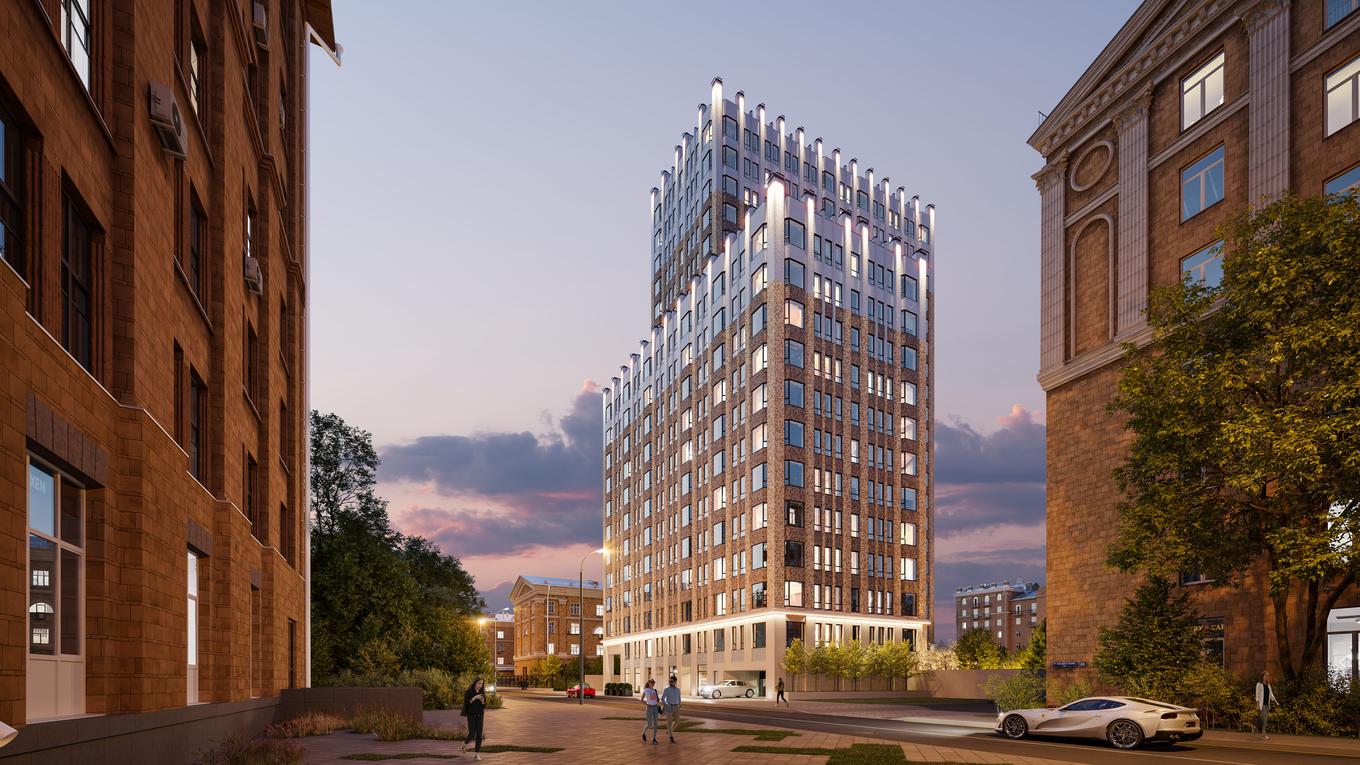 Decorative building lighting
The architectural evening lighting is an integral benefit of the project. Emotional multilevel lighting in warm colors emphasizes the visual aesthetics of the building, elevating it to the status of a new architectural dominant of the district.