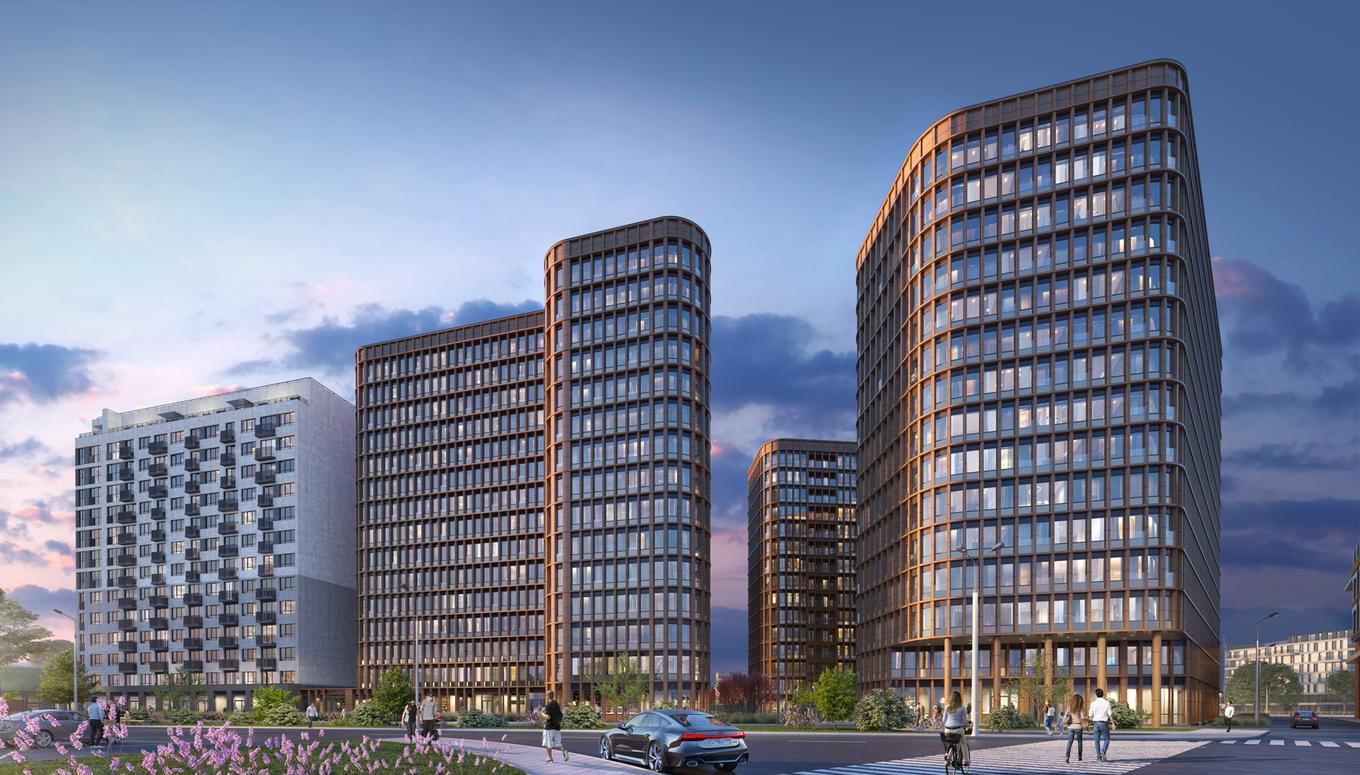 GloraX City Zanevsky's architecture is an unusual 3D solution that combines the austerity of Scandinavian architecture with the laconism of bionic facades.
To develop the concept of the Glorax City Zanevsky project, we invited the leading bureau in St. Petersburg, A. Len.
The light facades in the minimalist style emphasize the clean geometric lines of the buildings, while the loggias, French balconies, and windows of different sizes make the appearance of the building's dynamic and prominent. They set the tone for the whole environment and are undoubtedly a benchmark for other complexes in the location. The project will feature 14 storeys and one 6-storey section.
The different levels of the buildings, the stepped architecture of the facades, the contrasting elements and colors further emphasize the exclusivity and status of the project.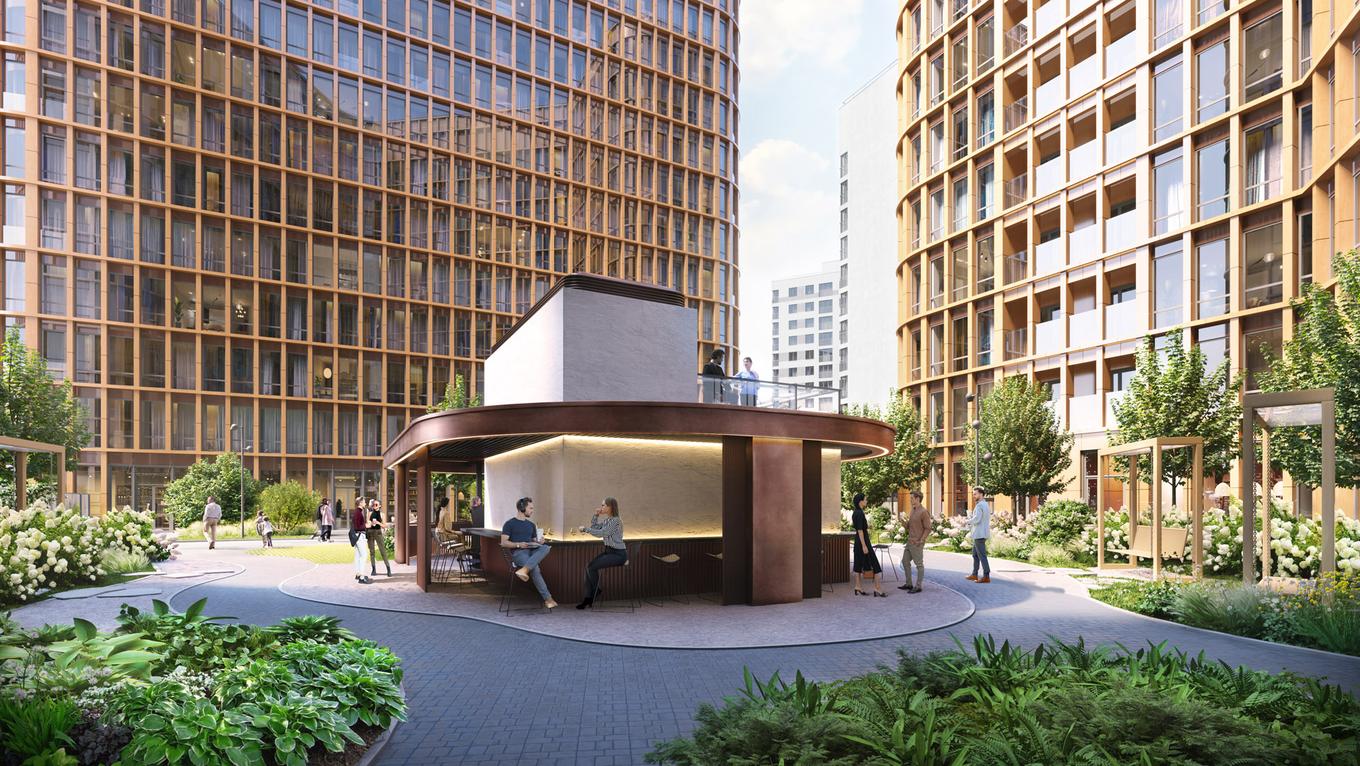 Author's architecture in every detail
The multilevel blocks not only create a complex game of the perception of building appearance but also provide constant access to the sunlight in the apartments and courtyard, which is so necessary for northern residents.
The monolithic technology with excellent waterproofing ensures structural reliability and durability, filling your home with warmth and comfort for many decades.
The author's architecture is seen in every detail of the complex, from the general silhouette of the buildings and perspectives from different angles to the well-thought-out elements of landscaping and interior design.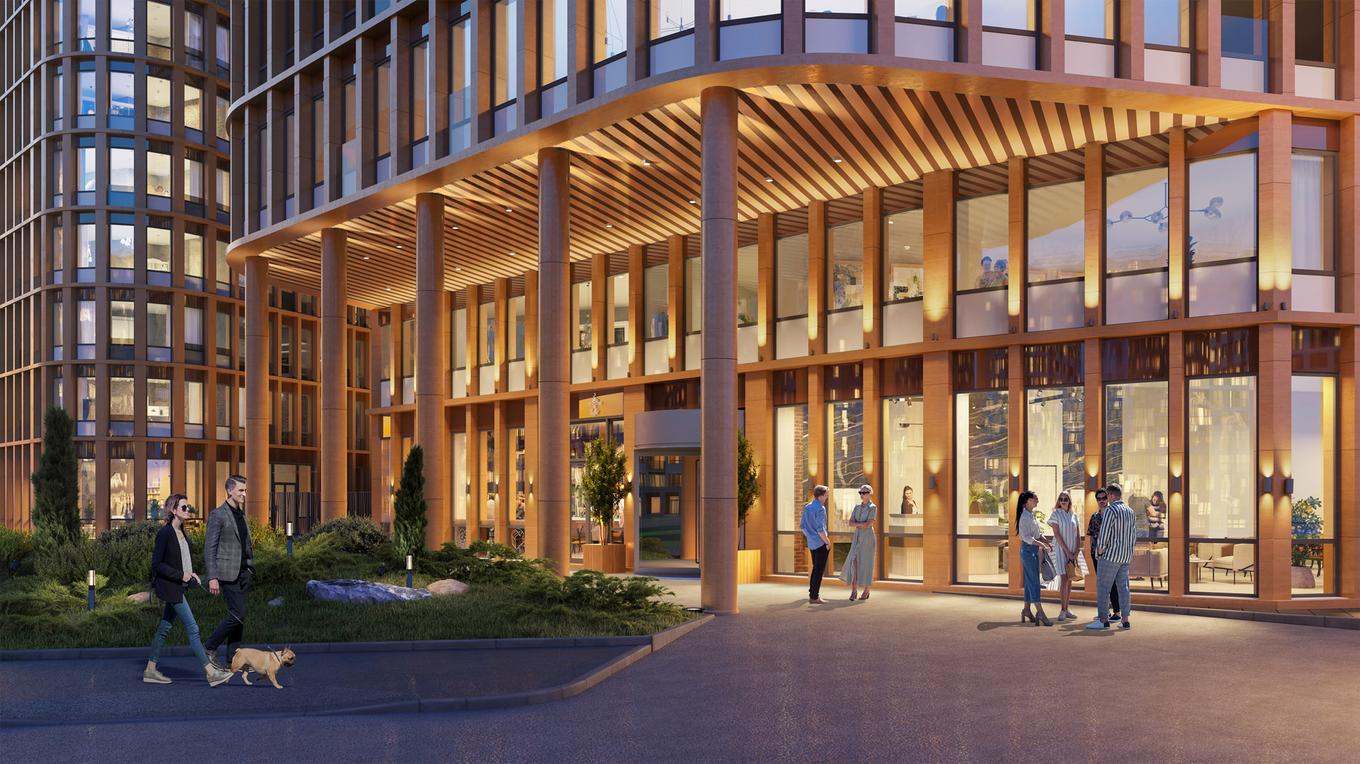 Multi-level architectural illumination
Emotional architectural lighting gives the building a stylish appearance, making it stand out against the background of general building development and making it a new dominant feature of the area.
Commercial lighting on the first stories is done in warm colors, which immediately puts visitors in a positive mood. The upper stories are crowned with crown-type lighting, making the building vibrant and modern.
Thanks to this multi-level illumination, a complex play of the perception of the buildings' appearance is created.