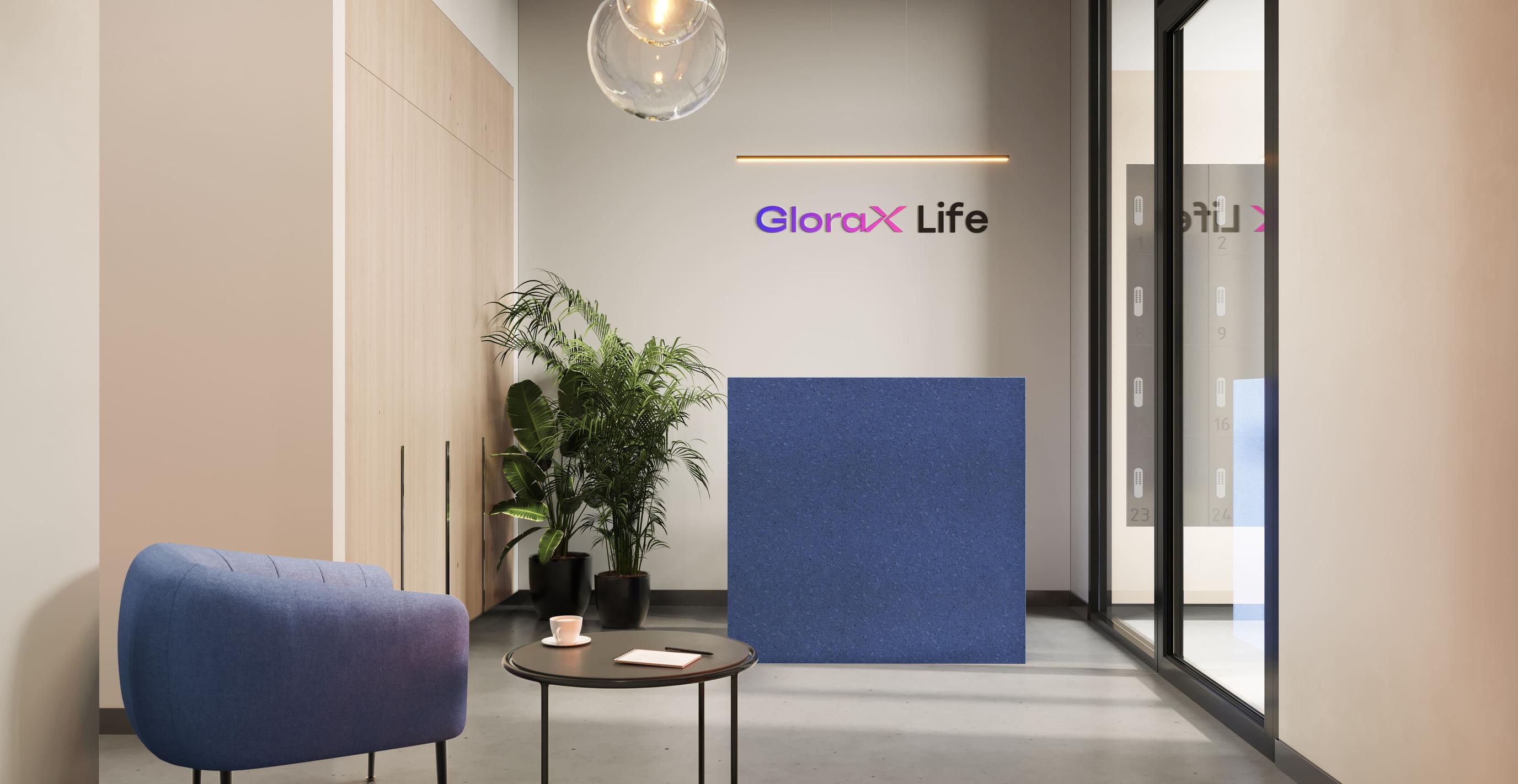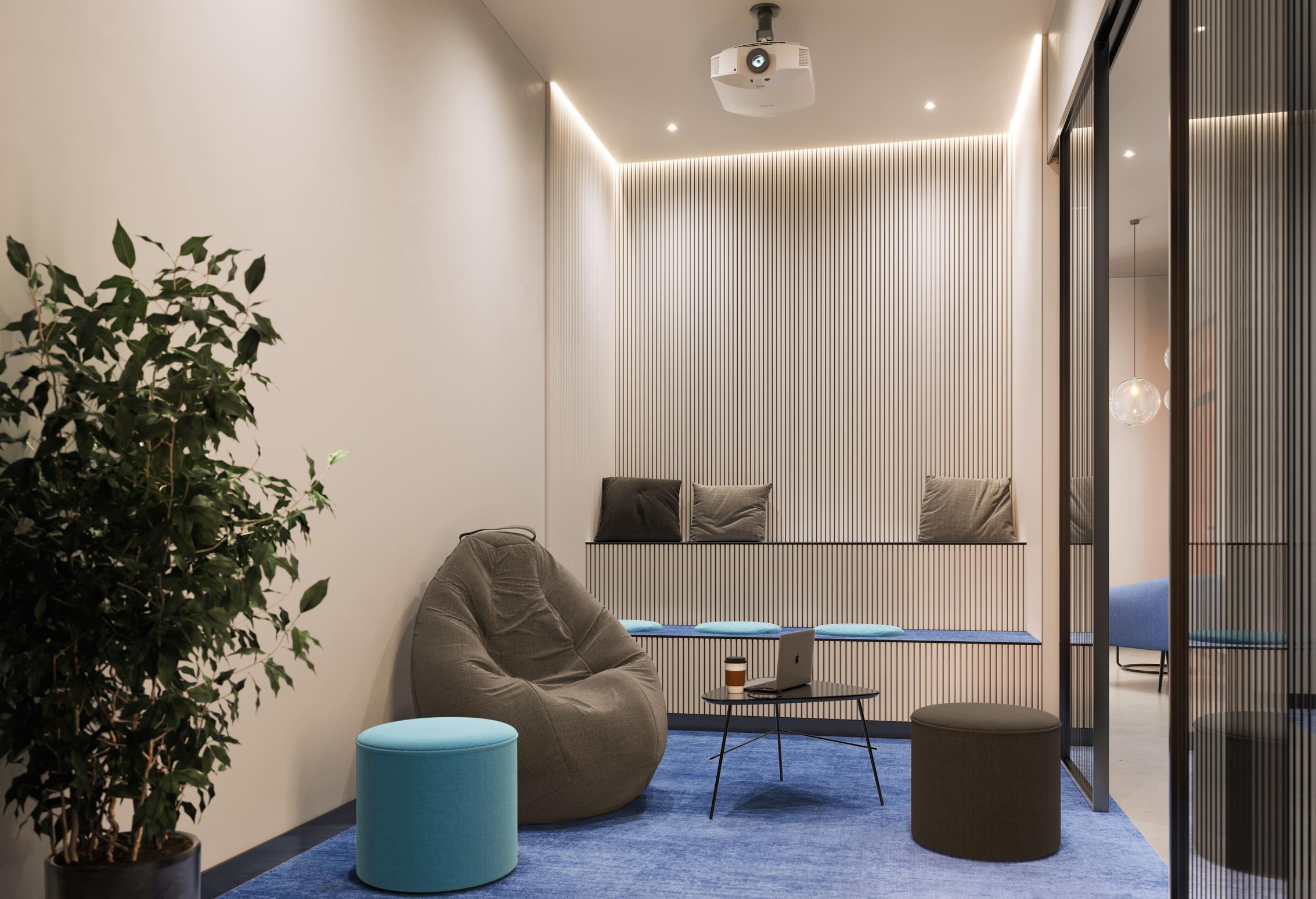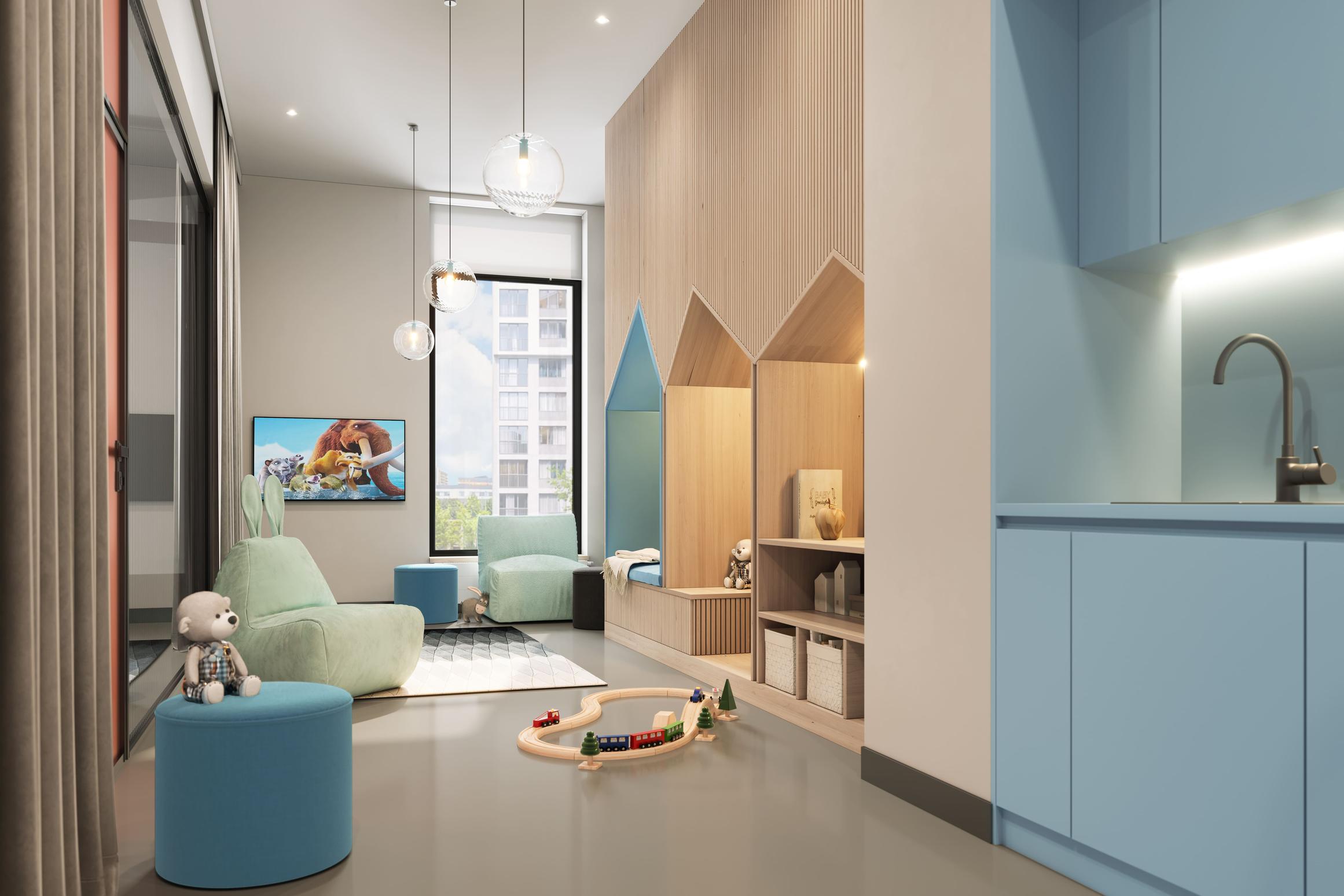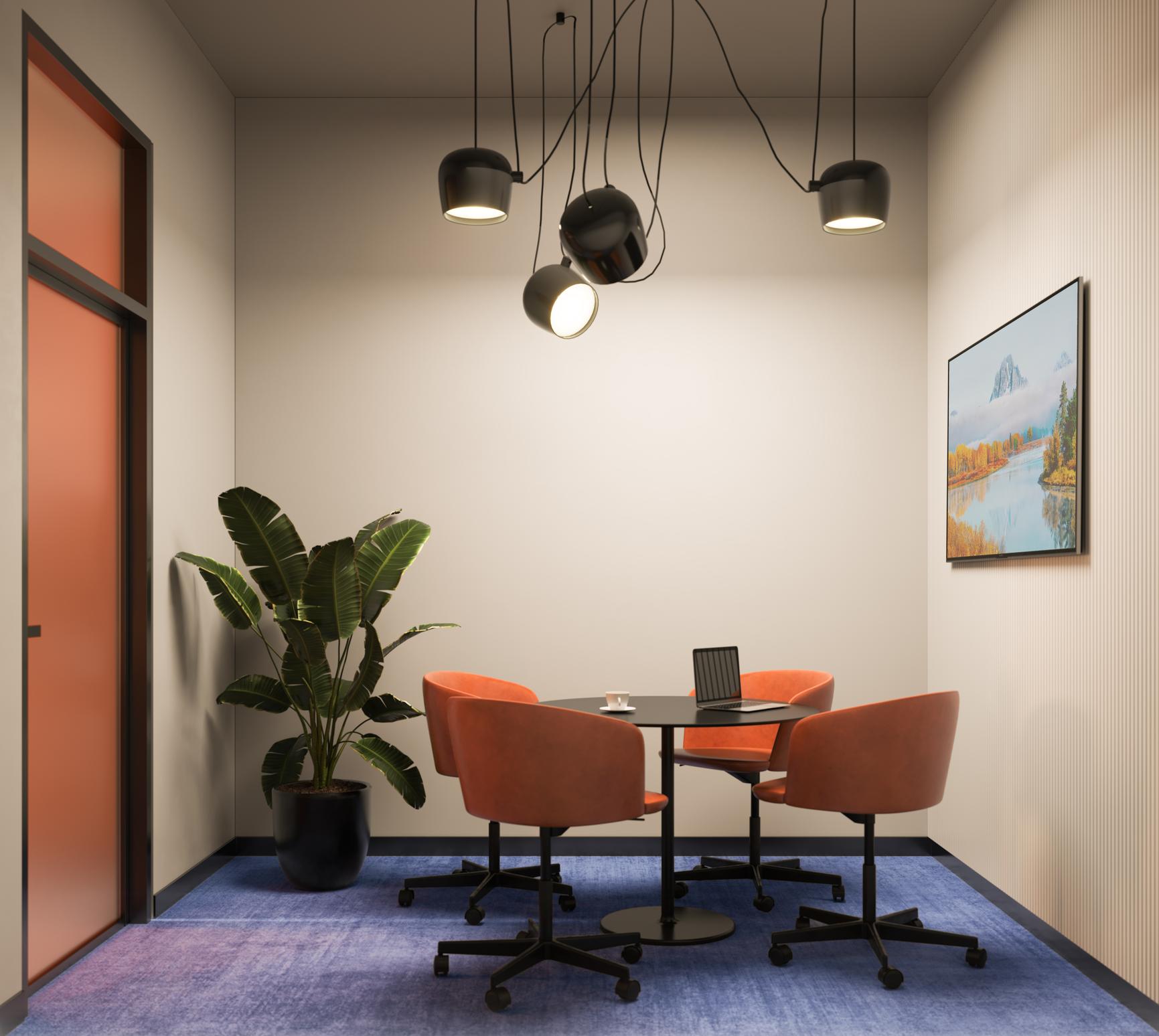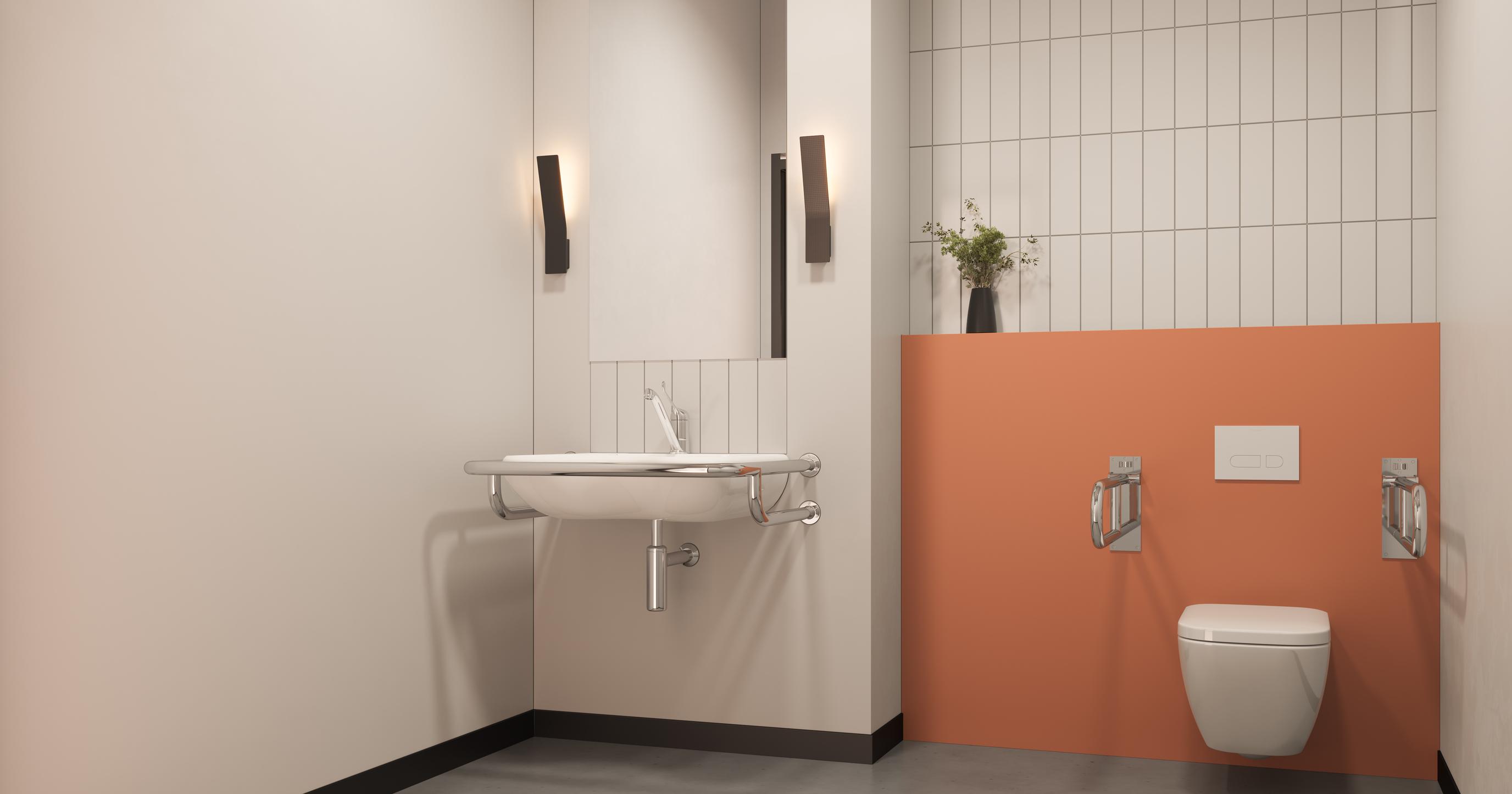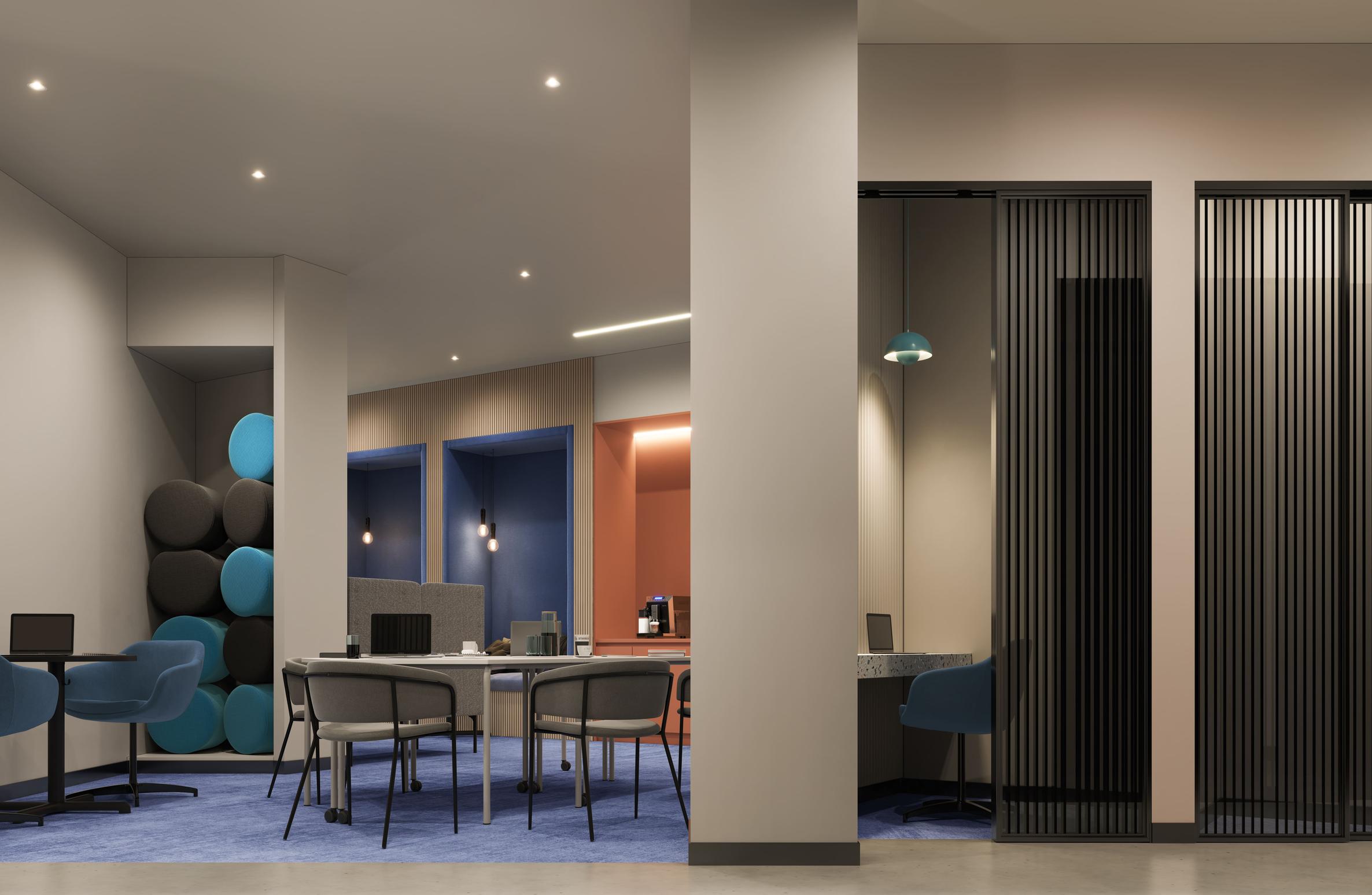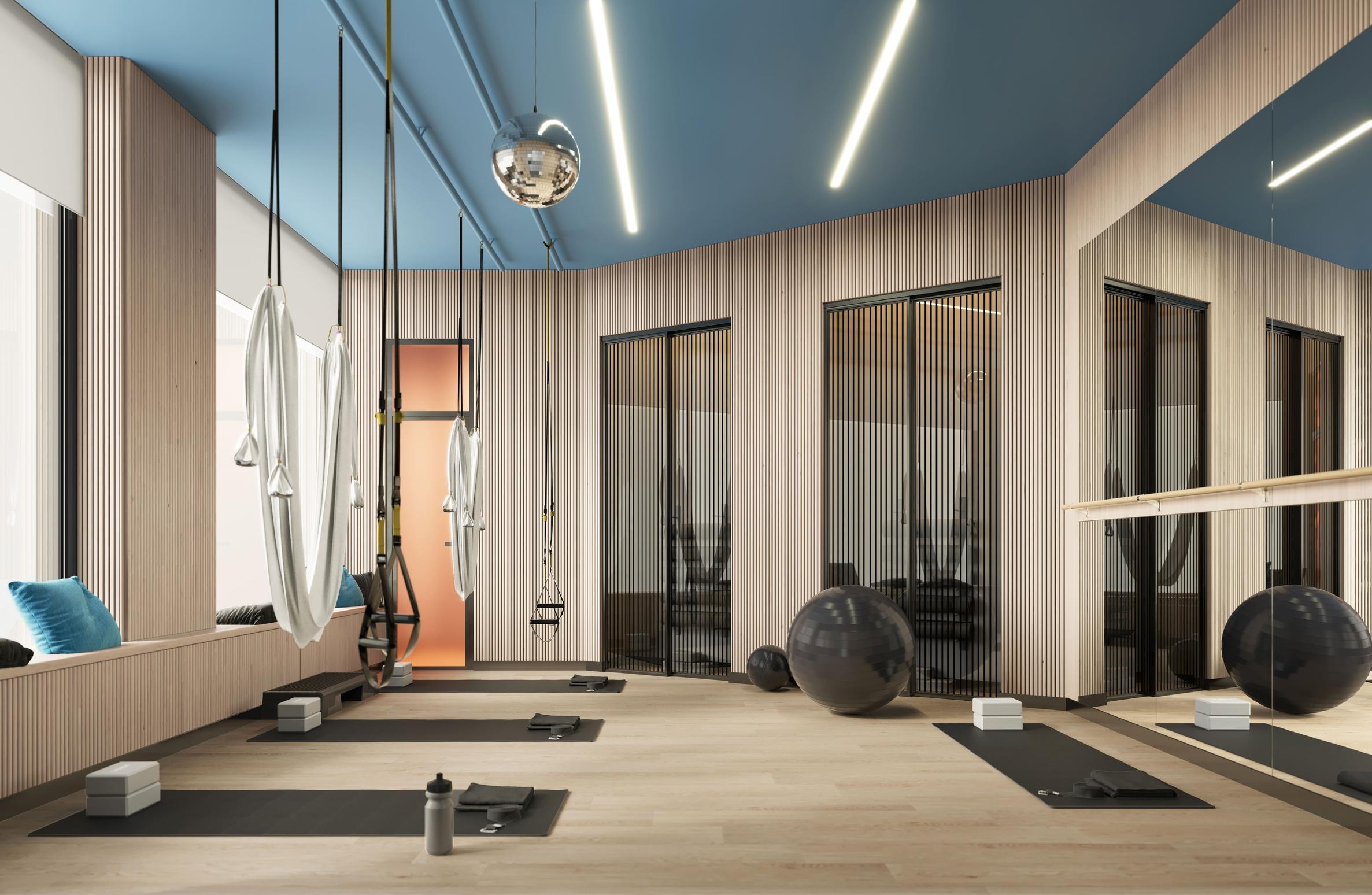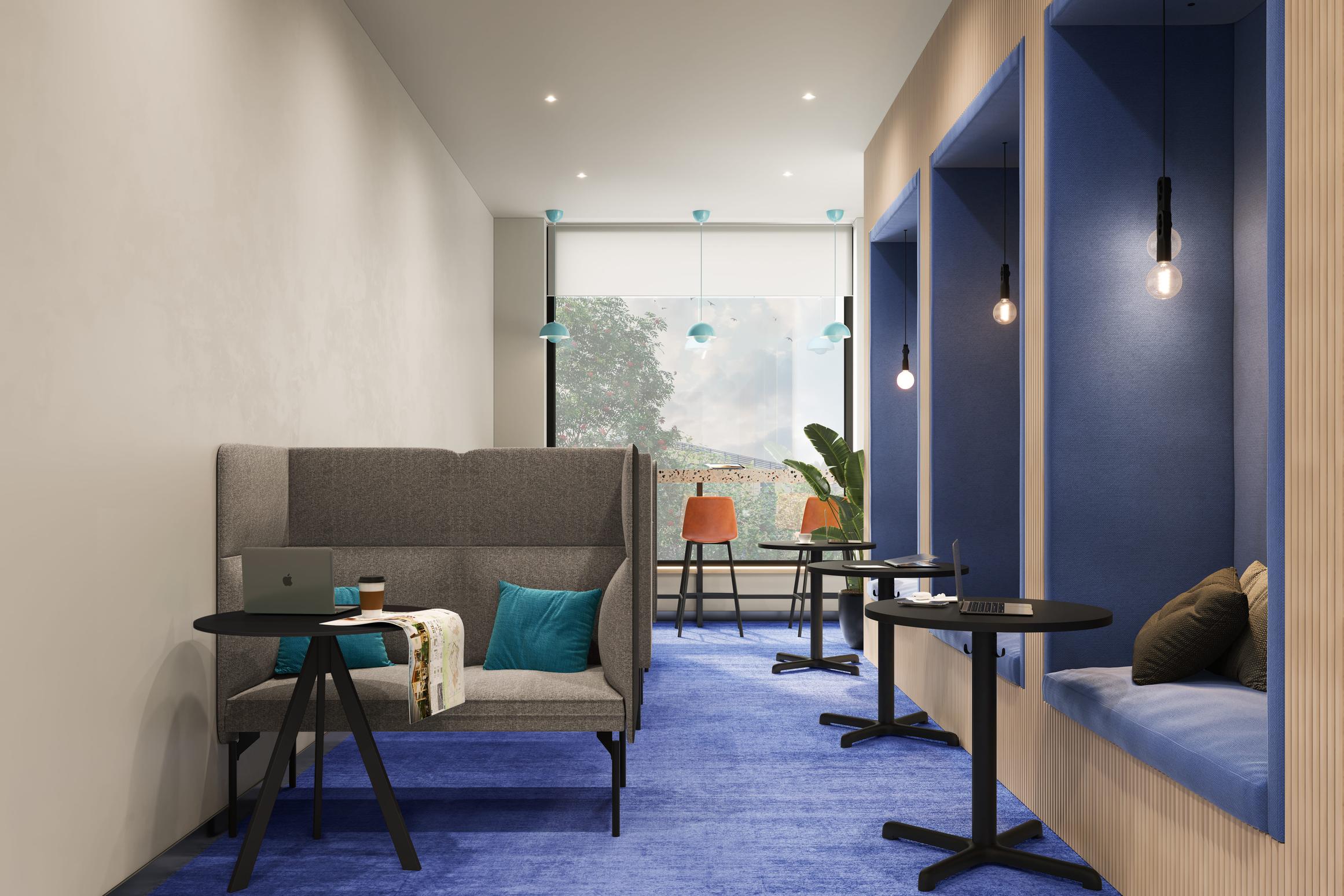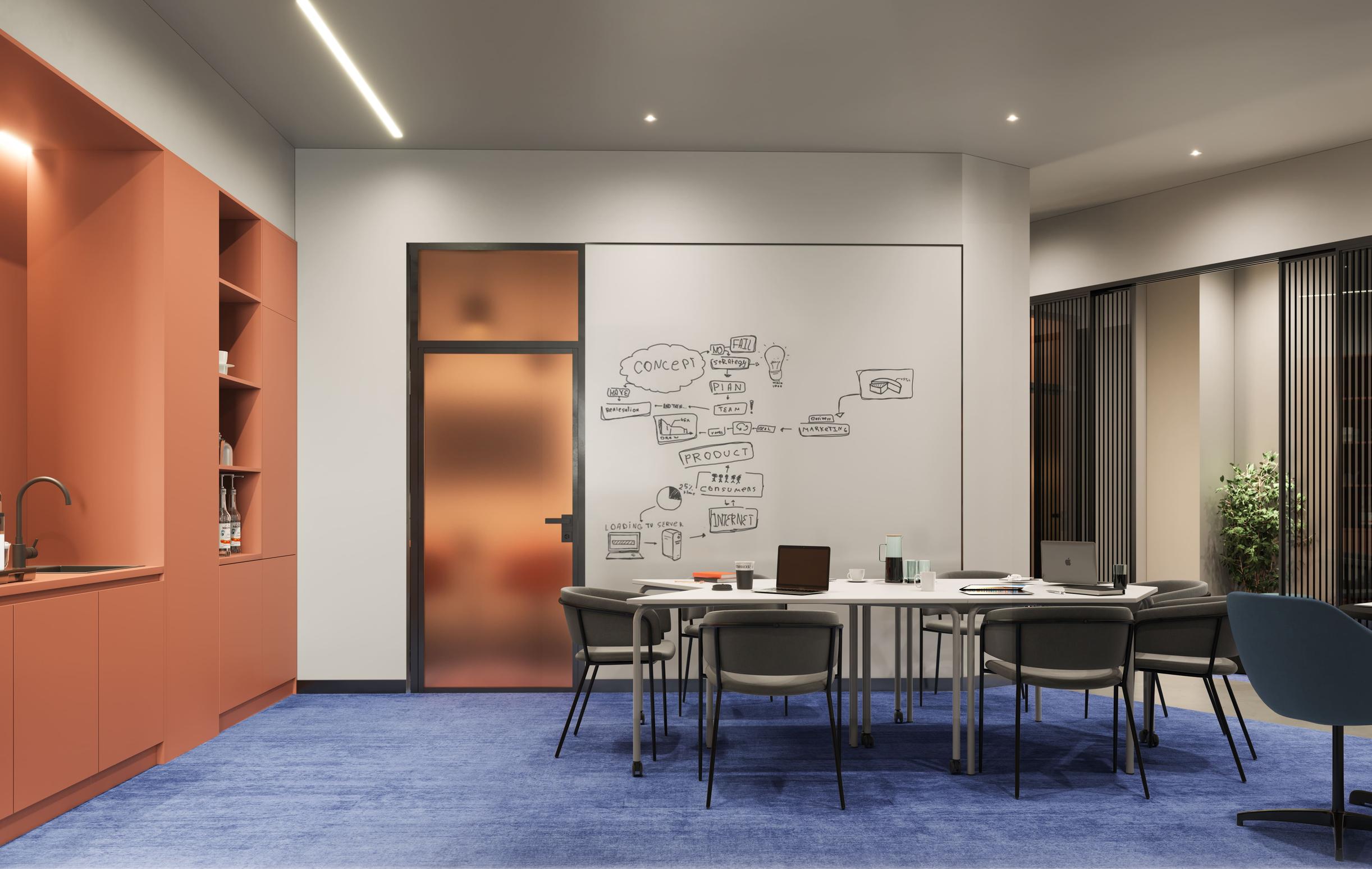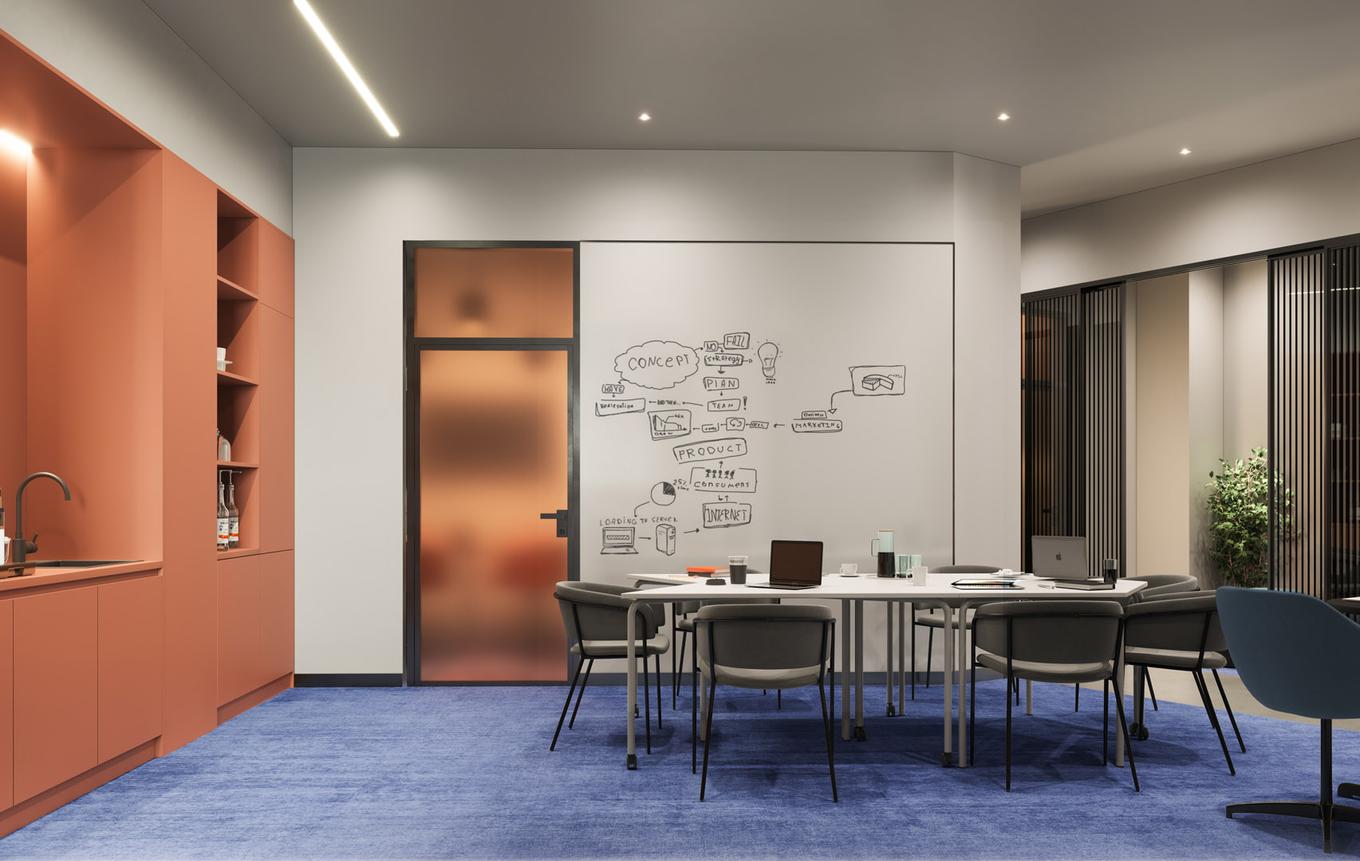 The spacious community center with thoughtful zoning provides the GloraX City Zanevsky residents with a brand-new level of life, where each resident will be able to take advantage of numerous benefits.
On 170 sq. m, there's a coworking space, a kids' room, an exercise room, and a lounge area.
For those who work remotely, the community center is designed as a coworking space with open-space work areas equipped with high seating and transformer tables. The meeting room is designed for webinars or online negotiations.
In the community center, you'll be able to schedule a business meeting or relax with a cup of coffee or tea. A coffee point and a lounge zone with sofas, hammocks, comfortable armchairs, and pile chairs will be specially equipped for this. There is a special amphitheater hall for events.
The kids' room will have a special soft floor covering, pile chairs, an easel, board games, and coloring books for entertainment.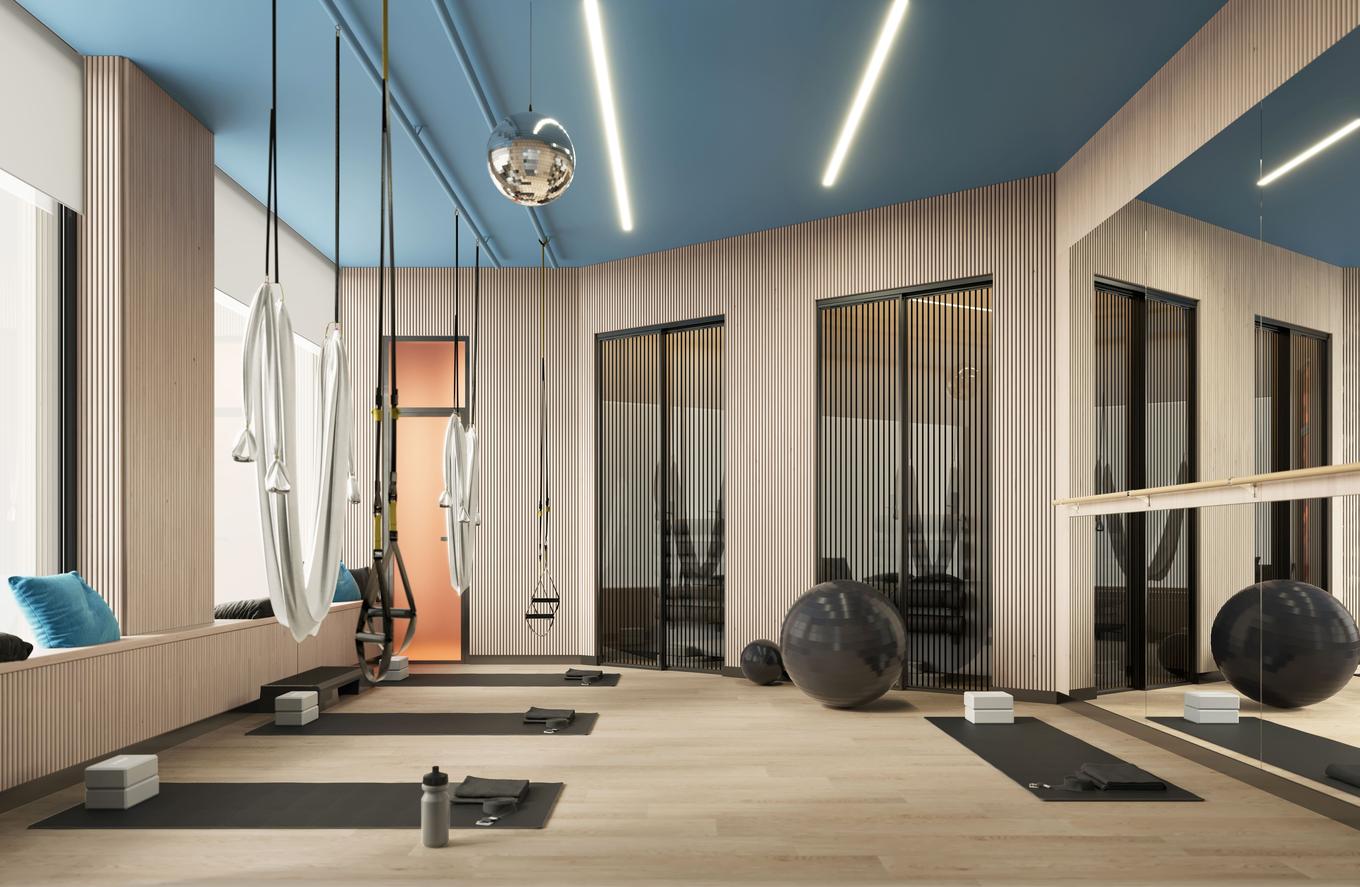 You can keep fit without leaving the complex.
The fans of dance and yoga will enjoy a choreography room with a ballet bar and wall mirrors. The area of 20 sq. m. makes it possible to accommodate suspended hammocks for aerial yoga, a TRX trainer tube, wall bars, as well as a screen with a projector and audio speakers.
The residents will be able to do individual workouts here with a personal coach or group workouts with their neighbors. Just reserve a time and work out! With seamless Wi-Fi throughout the building, exercises will be available both offline and online.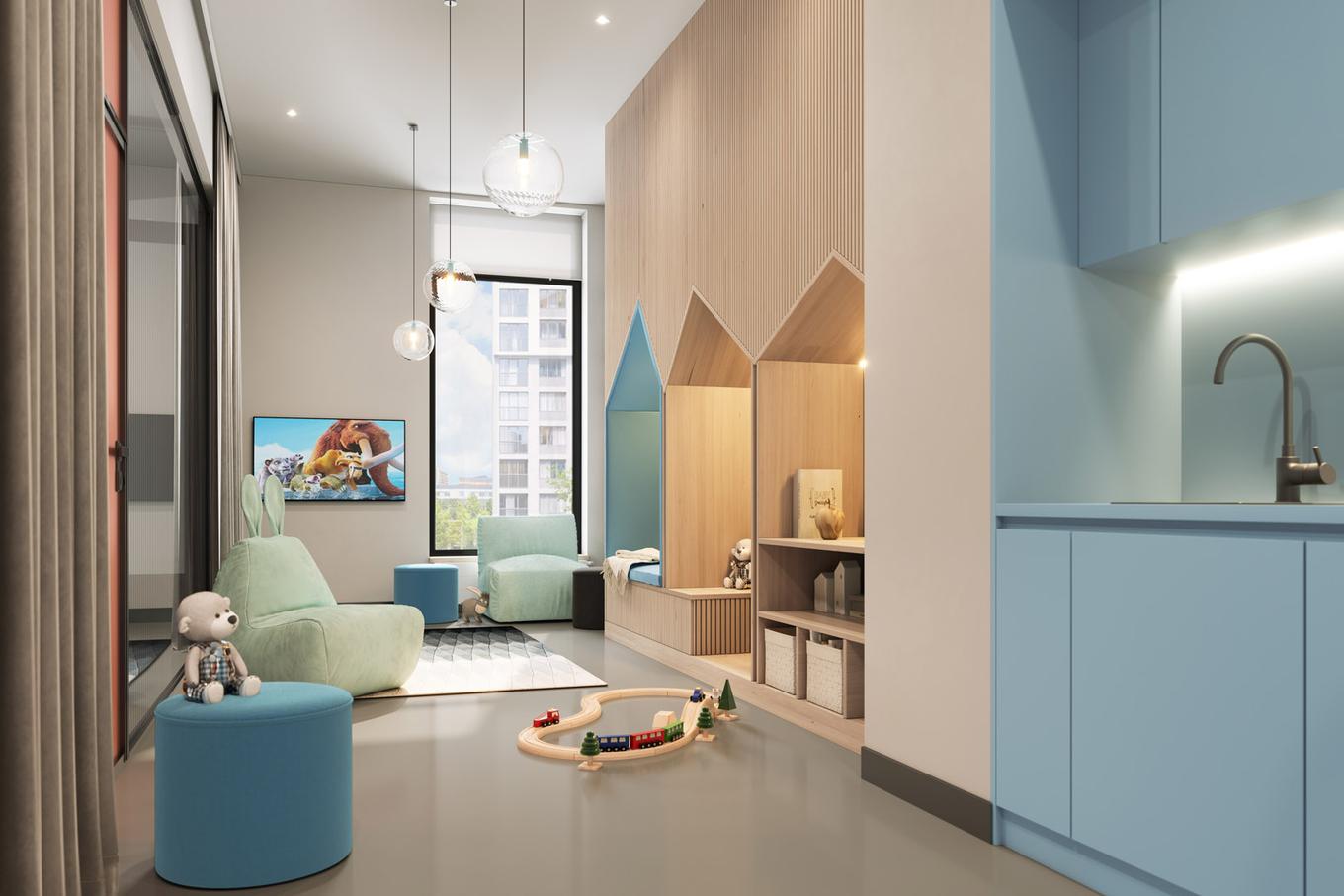 Recharge with positivity and multiply your capabilities at GloraX City Zanevsky
Courier delivery will be available through the postamats of key operators installed in the lobby. GloraX City Zanevsky's community center is a completely new approach to life. You can get acquainted with your neighbors, decide for yourself where it's more convenient to work, and your kids get an equipped space for development and play.